Why should Vtuber with a monthly income of one million recommend VTuber Maker?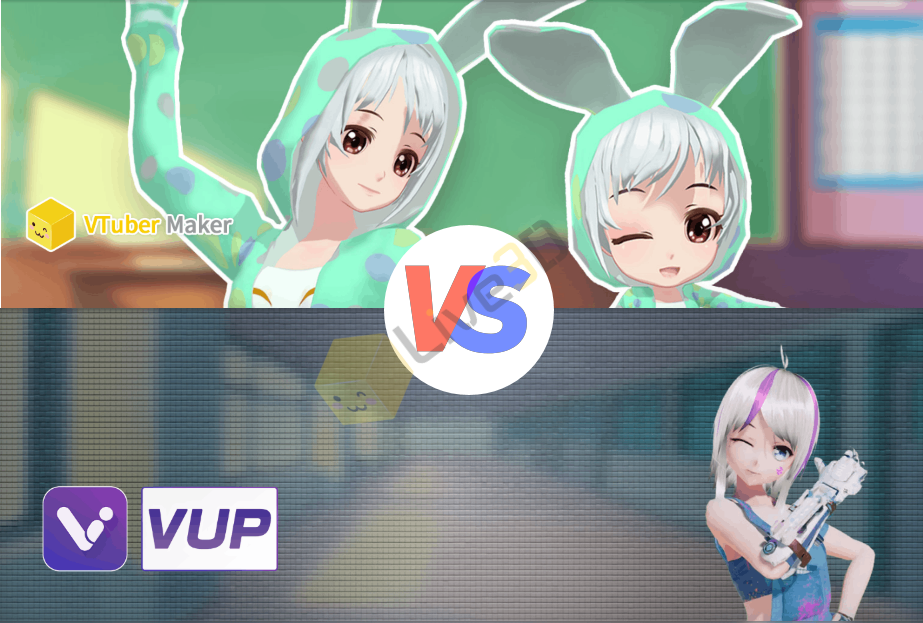 VTuber Maker and Vup, these two character simulation tools are very popular products for VTubers. So, let's analyze these two products and see which one can really touch our hearts.
Product Features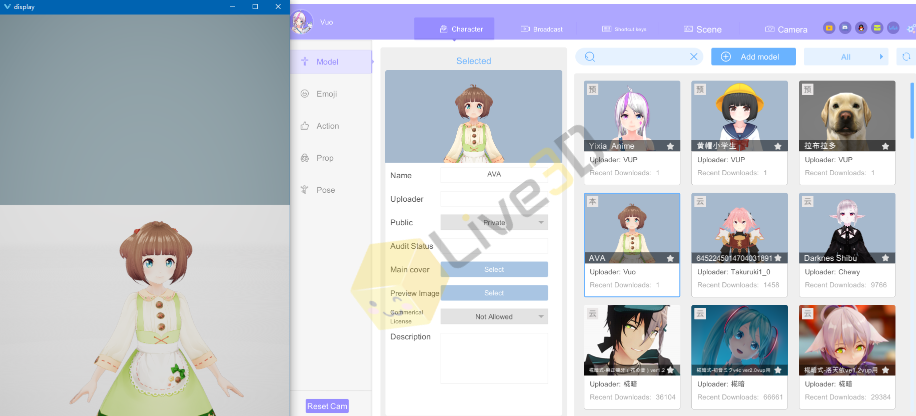 Vup is divided into two parts, one is the character simulation part, and the other is the function operation part. The functional operation part is relatively complicated, including: Character, Broadcast, Shortcut Key, Scene, Camera. The key function here is still Character and Broadcast. The Character function of Vup includes Model, Emoji, Action, Prop and Pose modules. The Broadcast function module of Vup has a relatively high degree of freedom in setting, but it brings The problem is that the product is very complex, so newcomers can not start.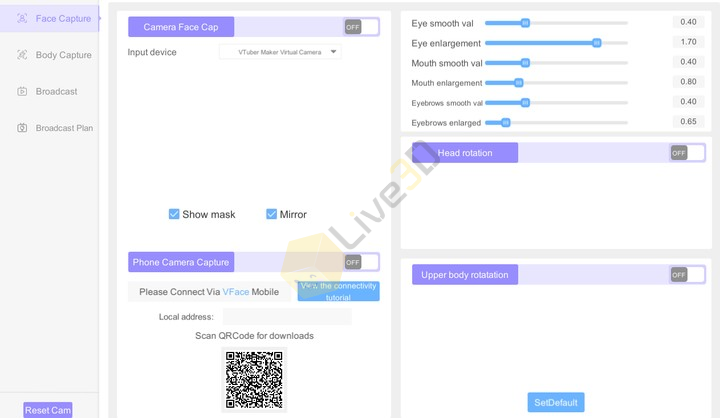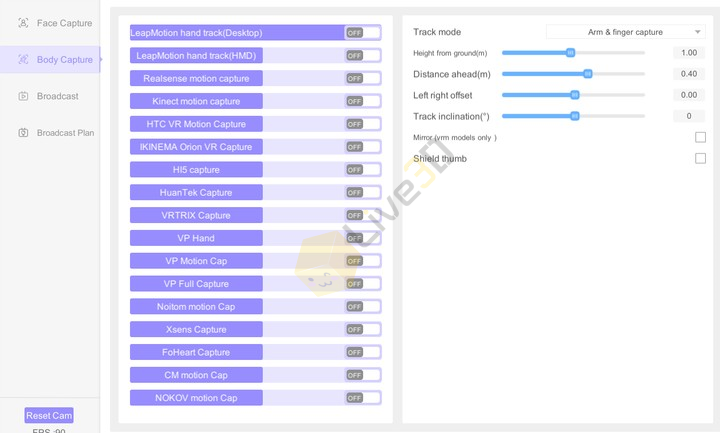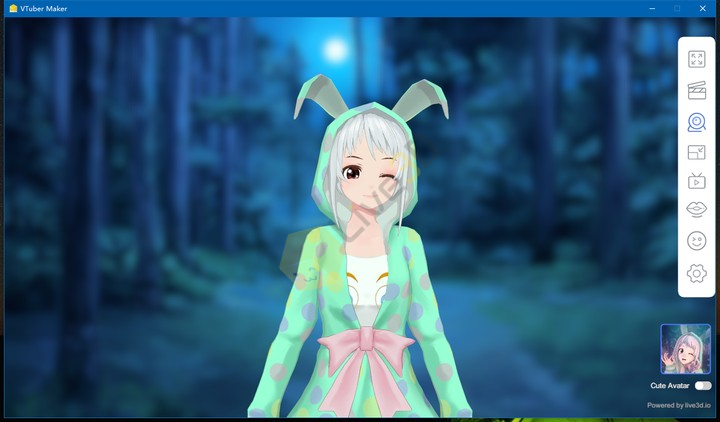 Compared with Vup, VTuber Maker is not that complicated. It is extremely simple to use after starting the program. In addition to the Avatar simulation, the entire interface has only the option bar on the right side, and it can be hidden. It can be said that it has taken a minimalist road.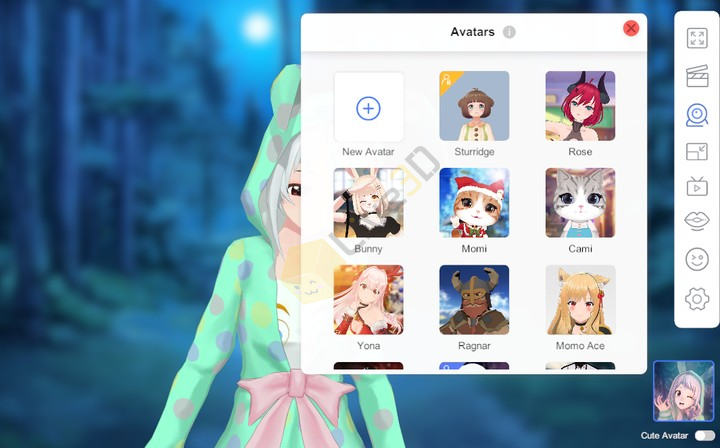 Although the interface is simple, it has all the functions. VTuber Maker currently provides nearly 20 sets of Avatars, and Avatars are still being added at any time. Avatars have their own characteristics and are very attractive. It is a good news for friends who do not have their own Avatars. If you want to use your own Avatar, you can also use its linkage tool-VTuber Editor to add your own Avatar.
In addition, there are scene, Widget, Audio based lipsync, Virtual Broadcast and other commonly used functions, which can be said to basically meet the needs of most VTubers.
Hardware Resource Occupation
The following pictures are the resource occupancy of Vup and VTuber Maker (configuration: Intel Core i7 8550U@1.8Ghz, 16G memory and NVIDIA GeForce MX150 graphics card)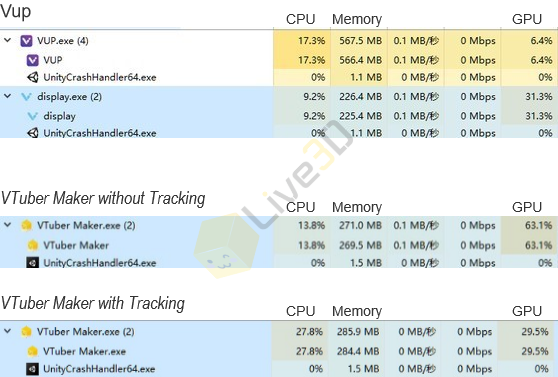 It is not difficult to draw a conclusion: when tracking, the two tools occupy the almost same proportion of CPU and GPU, but in terms of memory, it is obvious that VTuber Maker can save 500MB of memory resources.
Tracking Effect
Tracking effect The performance of the two tools is relatively smooth overall. It is worth mentioning that VTuber Maker supports sub-structure tracking (upper face, head, upper body). However, due to the 3D scene, Vup occasionally got stuck during tracking. This round,VTuber Maker was slightly better.
Conclusion
Based on the above analysis, we scored the two tools. VTuber Maker won with a score of 42:37.

But this is just a score, and the two products have their own characteristics. VTuber Maker has the advantage of being simple and easy to use. Vup is too pursuing customization, which weakens the core of the most fundamental virtual character simulation.
Welcome to join our community, discuss and learn VTuber knowledge with us, and learn about the latest VTuber information.