Recommendation Vtuber software for VTubers with more than 500,000 fans!
Before introducing VTuber or VUP Software, I have to introduce the key profession of virtual anchor. The virtual anchor covers all aspects of life, including games, food, singing, online courses and so on.
First of all, we need to know clearly that the virtual anchor is not an artificial intelligence live broadcast. He has his own avatar and controls the avatar through gestures, actions, and sounds to broadcast live.
Among them, YouTuber live broadcast and Virtual Up are the most famous and the two most well-known methods.
Welcome to join our community, discuss and learn VTuber knowledge with us, and learn about the latest VTuber information.
What is VTuber and VUP?
The essence of virtual anchors is to use real people to perform interpretations, and then present them on streaming media platforms through virtual images, based on real-time capture technology and virtual images.
The full name of VUP is Virtual UP, which refers to the bloggers of social networking sites who use virtual images to submit content on video sites. Among them, China's bilili is the most famous.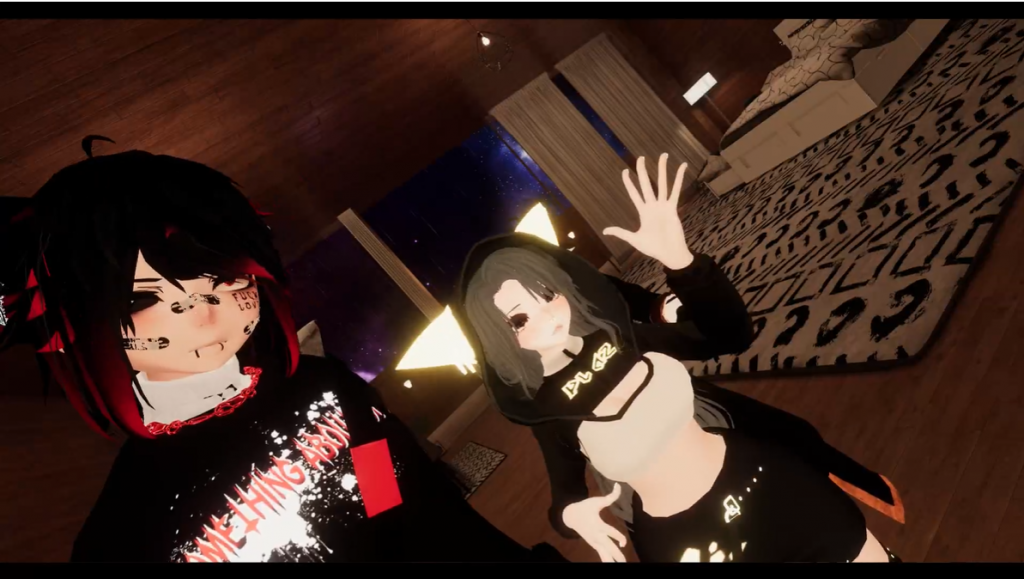 The virtual image finally displayed in front of the audience has flexible movements, rich expressions, and a distinct personality, which is the same as the effect of a live broadcast room. Generally, behind a virtual anchor is either an individual or an enterprise providing support.
How to be VTuber or VUP?
In short, if you have a distinct personality and a talent for acting, but you don't want to show your face, then you can try to become a virtual anchor.
Three prerequisites for becoming a virtual anchor:
①A pc computer with good configuration
②Have an account on obs streaming media platform
③VTuber tool
With the above three conditions, congratulations, you can start the trial of virtual anchor, and you will have more fun from it. Today we directly start from VTuber Software and introduce the 15 most popular tools in the world.
Most Popular VTuber(VUP) Software
Using a good tool can not only bring us a lot of fun, but also improve the efficiency of our work.
1.VTuber Maker
This is the best VTuber tool I have ever used. It is the most well-known tool in the world. Many friends around me are using it. We chose it mainly because of the following points:
The software is used very smoothly and does not take up too much memory resources of the computer.
Have a wealth of free avatars to choose from, and we can use them directly.
Real-time facial capture function, the best facial capture.
Leap Motion gesture capture, gesture control avatar, greet your fans, do gesture actions.
Virtual online live broadcast, support the online meeting platform Zoom, you can reach online meetings without showing your face.
Desktop pendants, especially when we are playing live games, we need to often exist on the computer desktop in the form of small.
desktop pendants, which can be perfectly implemented.
Rich scene resources, including dynamic scenes and very beautiful front scenes.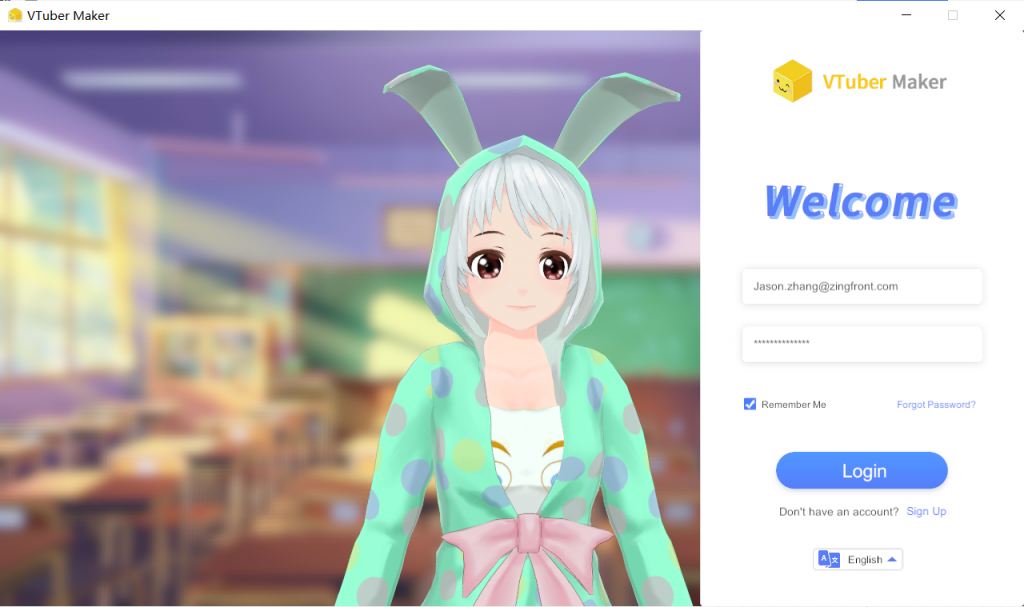 Pricing
The most important thing is that this tool is completely free, and you can achieve what we want without spending money. If you don't have a model or your model needs to be optimized, the official will help us build a model in a very cheap way.
If you need to conduct some virtual live broadcasts, you can use VTuber Maker completely without increasing your operating costs.
2.VTuber Editor
VTuber Editor is an avatar editing tool and one of the necessary tools for virtual live broadcasting. It cooperates with VTuber Maker to provide powerful editing functions for avatars.
Anyone who has used it is believed to know that if you need to edit the model, you only need to upload your VRM model resources in the Editor, and then adjust the facial settings of the model. In addition, if you need to add decorations to the model, you can also add decorations to complete .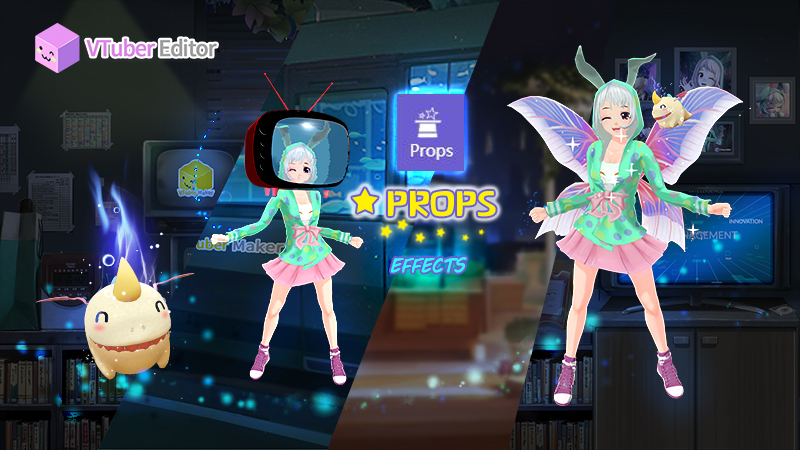 In the process of using VTuber, I personally think that the following characteristics make me feel great, specifically:
-Upload your own model, the premise is the VRM model.
You can directly adjust the model's resolution configuration by adjusting the model's face channel.
The Paint function can help you add a lot of interesting icons to your avatar, or hand-paint some icons directly onto the model.
The props function is more powerful, you can add various decorations to your avatar, such as pet pendants, northern wings, hand watches and other decorations.
Flow function is one of my favorite functions, it can help us make some predetermined action sequence frames ourselves, and can be set by shortcut keys or mouse buttons.
The most exciting thing is that when I upload the model in VTuber Editor, as well as the painted patterns and animations on the model, they can all be used in VTuber Maker.
Pricing
3.facerig
This is a very interesting face capture tool. There are many interesting model images in it, and there are many animal avatars for you to use.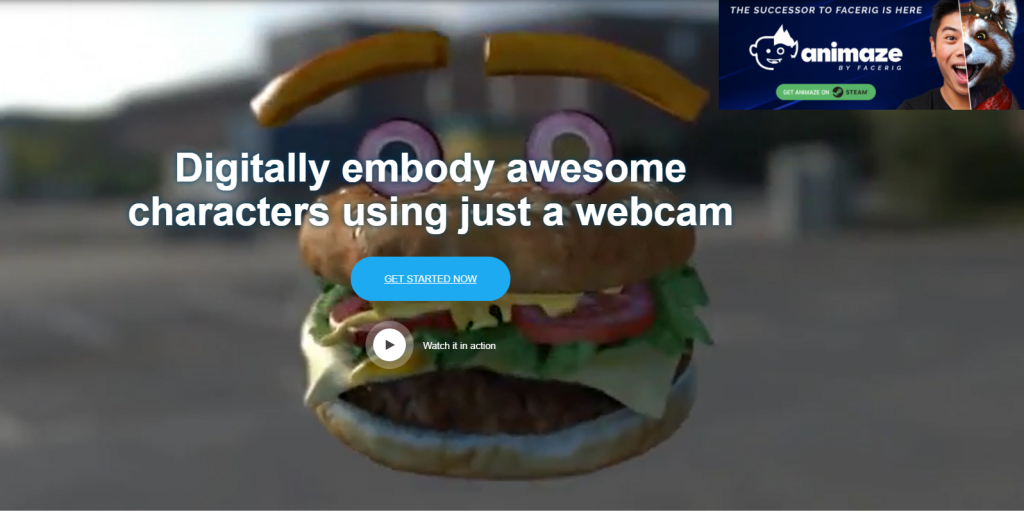 Facerig also has real-time facial capture technology, and anyone with a webcam can digitally embody an outstanding character. It aims to be an open creation platform, so everyone can make their own characters.
Use FaceRig for online chat, record video blogs or turn your party into a fun freestyle simulation performance.
You can use real-time preprocessing to adjust the sound more like the voice of the character.
Pricing
Some features of facerig are free of charge. If you need to use their advanced features, sorry, you need to pay for it. The following is their price: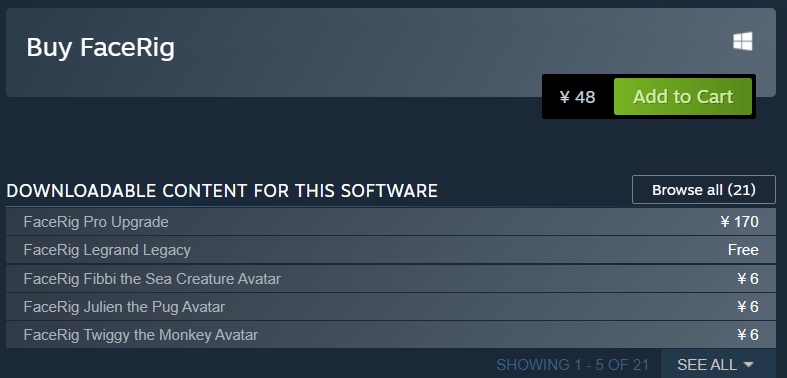 4.zepeto
If you need to design clothes and other costumes for your virtual avatars, zepeto will be one of your choices, and you can design costumes as an author in it, and then sell them and earn your commission.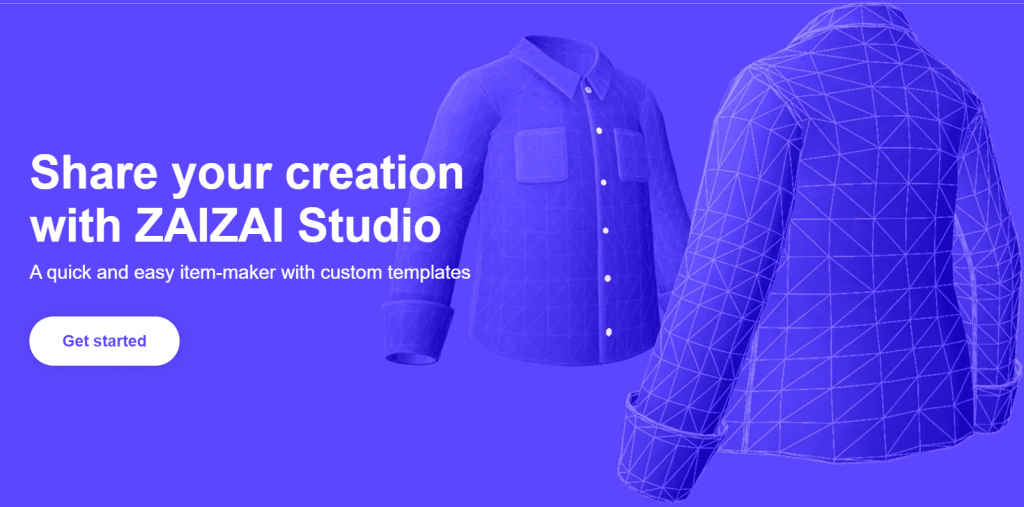 For personal creators, this will be a good choice to quickly make clothes and shoes for your virtual avatars.
Pricing
Some themes are free, if you have business needs, you can buy the enterprise version.
5.iClone 7
iClone is a real-time 3D animation production software, similar to the motion editing functions mentioned in the VTuber Editor mentioned at the beginning of the article. It helps you easily create professional animations for movies, videos, animations, video games, content development, education and art. iClone 7 integrates real-time capture technology. The user simplifies the production process of 3D animation in a friendly production environment. It integrates characters, animation, scenes and storylines; it quickly helps you turn your ideas into reality.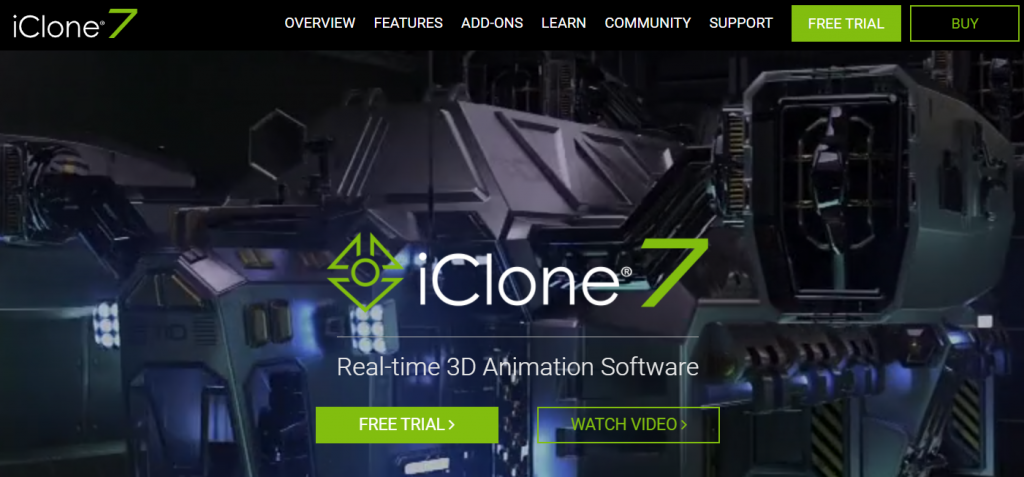 In fact, iClone 7 is simply understood as a tool for making animation content. It can record animations for games through motion capture, and then use them in your business.
Pricing
iClone7 is divided into a free trial version and a paid version. The cost will be relatively large. It is recommended to try the following. If it is a business that specializes in making games or movies, then you can try it.
6.crazy talk
If iClone7 is a province-wide animation production software, then CrazyTalk is the most popular facial animation software, which monitors different body parts to make animations. What's amazing is that crazyTalk uses voice and text to animate facial images. . The revolutionary Auto Motion engine and smooth lip sync results for any talking animation project.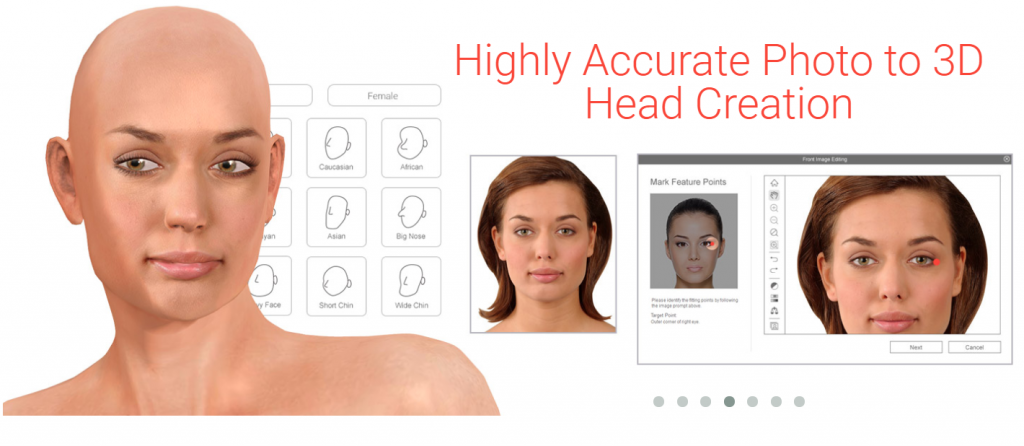 A very smart animation software. If you don't have a webcam and you want to make some animations through your face, then crazy talk is your best choice.
Pricing
Crazytalk's paid packages are divided into three grades, and you can choose the right package to purchase according to your needs.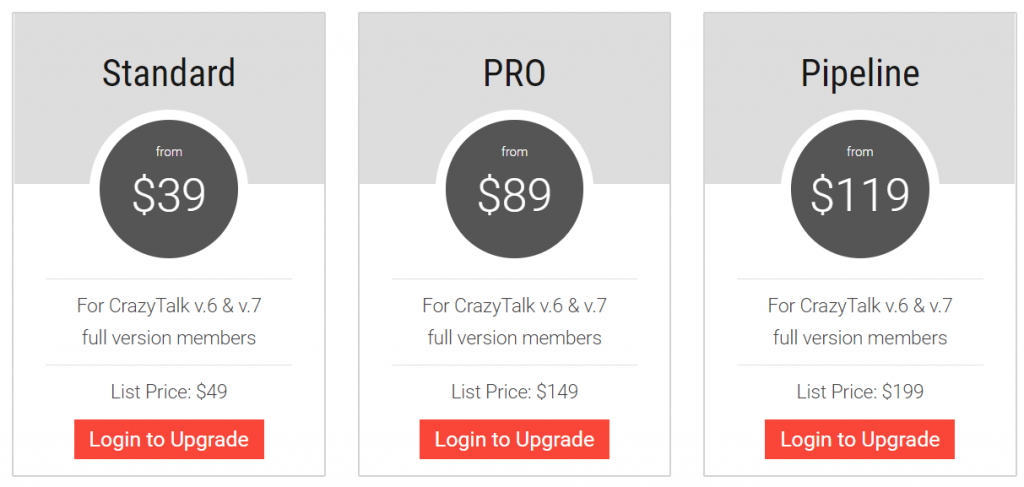 7.f-clone
f-clone is a software that uses facial capture technology to record 3D facial expressions and movements in real time through Kinect or a webcam. Turn on the camera, and you can make your own emoticons.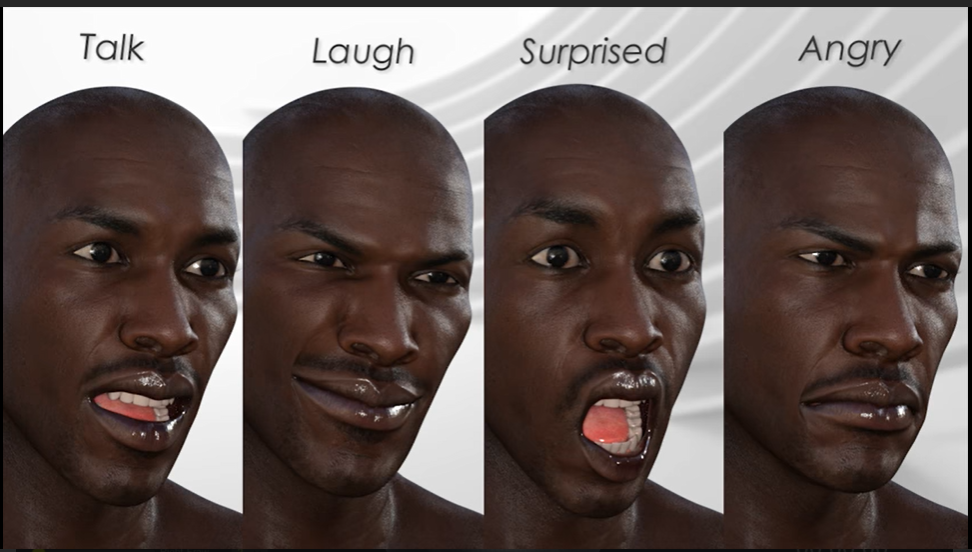 f-clone matches the facial features with the facial image plane, and improves the speed, 3D transform, remove noise data, smooth and simulate facial muscle movement technology, so as to achieve a sense of reality. Just use the webcam to capture facial motion without time stamps.
Pricing
Currently f-clone only supports free trial. If you want to use the unlimited version, you need to purchase a package to use advanced features.
8.sparkocam
SparkoCam is a real-time video effect software through a webcam, which is used to broadcast real-time webcam effects and apply them to your video chat and recording.
Use Canon/Nikon DSLR camera as a regular webcam.
Enhance USB webcam video by adding cool webcam effects and graphics to your real-time video chat and recording.
Split a single camera and use it in multiple applications at the same time.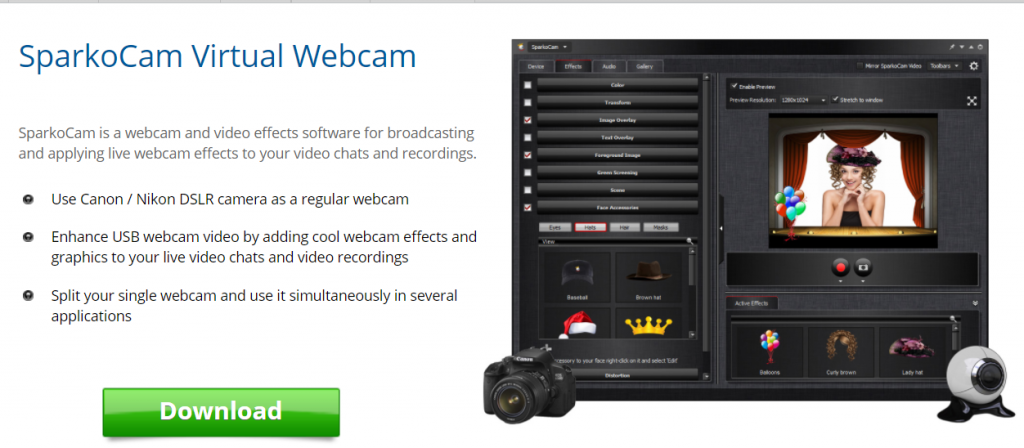 Pricing
At present, sparkocam is mainly used to adapt to Canon and Nikon and camera versions. Of course, for virtual anchors, it is recommended not to use such expensive external equipment.

9.facefx
FaceFX is a service provider of audio-based facial animation solutions. In the video game industry, all you need is audio, yes! As long as there is an audio file, your 3D character can speak.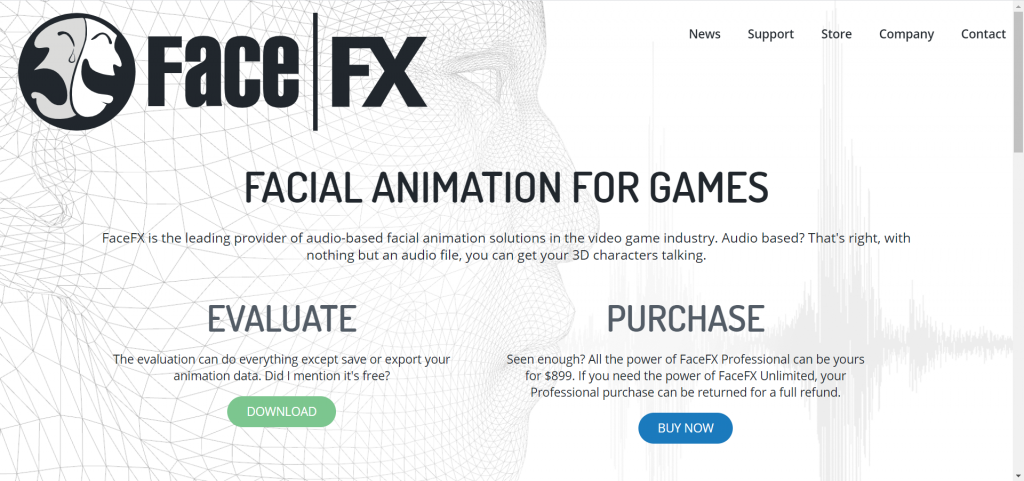 Applications such as serious games, mecha games, and interactive 3D customer service agents are ready to push 3D technology into our daily lives, while new types of games that focus on social interaction attract a wider.
audience. Many applications at the forefront of 3D technology need to simulate realistic human interaction, and therefore also require realistic facial animation technology.
Pricing
If you need the professional version of the software, then you need to pay 899 US dollars to activate the access. Of course, there is also a free version, and the permission to use will not be very loose.
10.Blender
Blender is a free and open source 3D creation kit. If you want to make an avatar, then you can make your own model, which supports the entire 3D pipeline-modeling, assembly, animation, simulation, rendering, compositing and motion tracking, video editing and 2D animation pipeline.
Pricing
Permanently free 3D creation software.
11.Snap Camera
Snap Camera allows you to apply Lenses to your face while using your computer's webcam. By choosing Snap Camera as your webcam device, use Snap Camera in your favorite third-party live streaming or video chat application.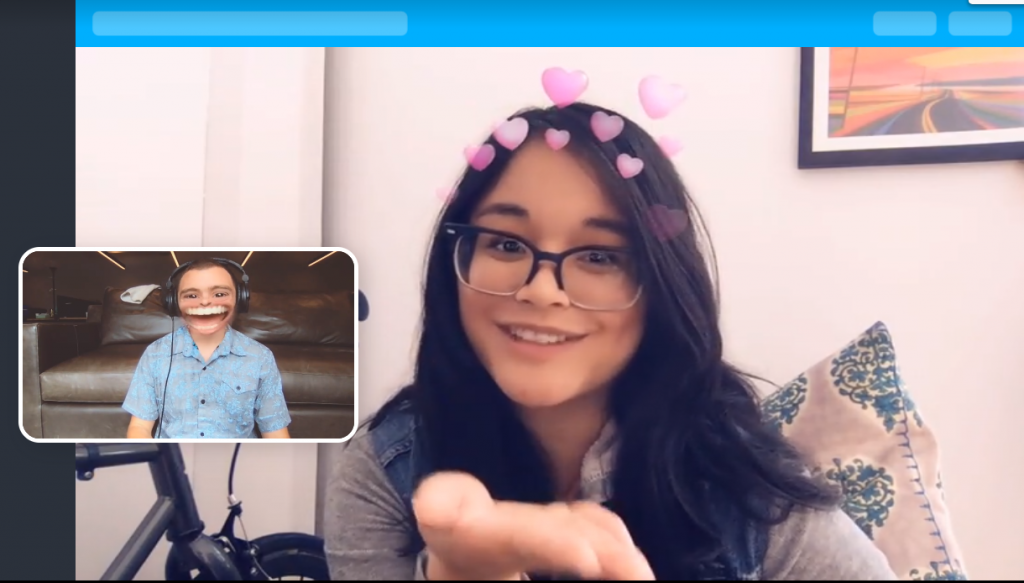 Pricing
This creative tool is free for enthusiasts and is suitable for young people to play.
12.animaze
Use virtual avatars to provide endless happiness to your fans and friends. You can use your avatar with your friends on Twitch, Discord, Skype, Zoom, etc. with only a camera.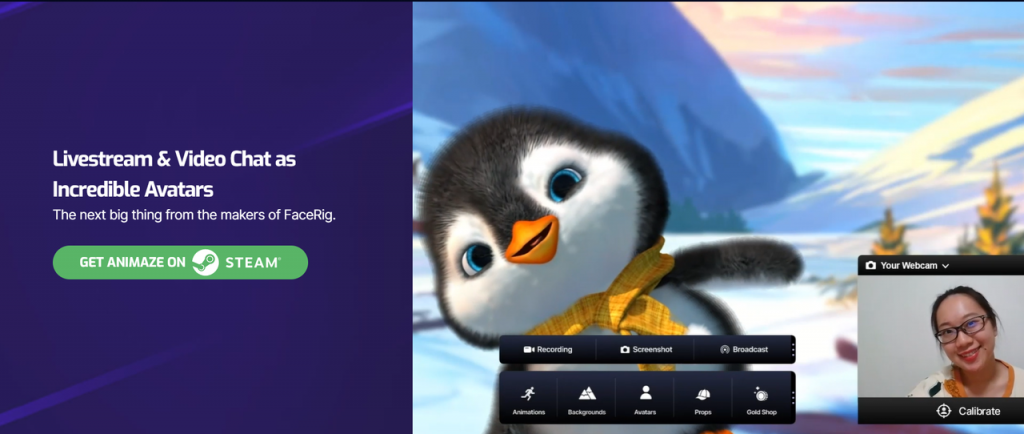 Many avatars to choose from
You can choose from a variety of 2D and 3D to suit your preferences, personality or mood. Disharmony as a dinosaur, Twitch as a tiger, Zoom as a cartoon, and so on!
Use powerful customization tools to create your own unique avatar variants. Also add props such as hats, glasses and beards!
Pricing
You can download and play for free, but if you need more resources, you need to purchase it in the app before you can use it.
13.VSeeFace
VSeeFace is a free, highly configurable face and hand tracking VRM and VSFAvatar virtualized puppet forgery program, suitable for virtual youtubers, focusing on reliable tracking and high image quality.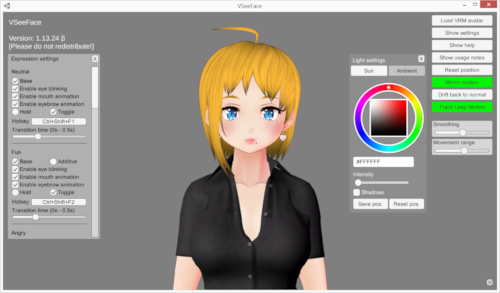 Face tracking (including eye gaze, blinking, eyebrow and mouth tracking) is done through a regular webcam. For optional hand tracking, a Leap Motion device is required. You can see the comparison of face tracking performance with other popular vtuber apps here. In this comparison, VSeeFace is still listed under its previous name, OpenSeeFaceDemo.
14.VMagicMirror
VMagicMirror is a Windows desktop application, which can apply your VRM model characters to the program. You can move the image on the software without any special equipment.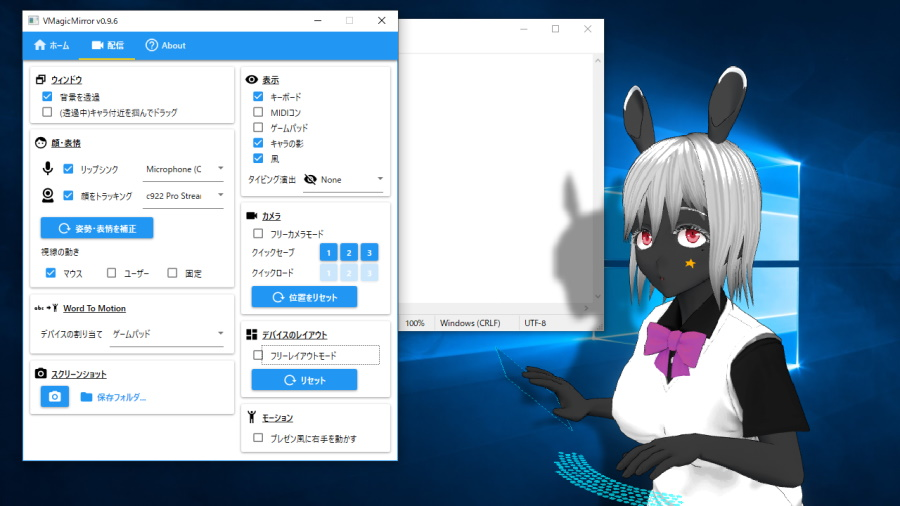 It does not require a VR device, just use your keyboard and mouse, and it also supports game controller control software. It supports sound capture, which makes the lip synchro. In addition, only a webcam can be used to capture the motion of the head.
If you prefer to use hotkeys, you can randomly combine characters by yourself and trigger the shortcut keys to start motion capture and sound capture.
Pricing
This is a completely free VTuber Software. If you also want to make a VTuber or VUP (Virtual Up), you can also use this software to help you achieve your wishes.
Final summary
Some of the above 14 3D VTuber Software help you become a VTuber (Virtual YouTuber) and some help you become a VUP (Virtual UP). In short, each has its own advantages. You only need to find a tool that suits you. We should be careful not to use software that takes up more computer resources during use. You may not be able to start your computer if it is stuck. Choose software with high fluency, such as live3D, which is the best VTuber Software in the industry.