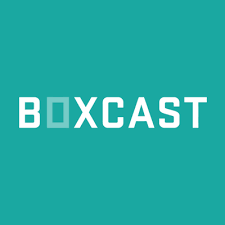 BoxCast Avatar Maker
Taking your BoxCast video or meeting to the next level

Over 1 million BoxCast users are using virtual avatar to video call
or meet with friends through BoxCast Avatar Maker.
---
Get Unique Avatar
Services
BoxCast Avatar Maker Feature
---
BoxCast Avatar Maker makes it so easy to communicate via 3d virtual avatar or quickly create BoxCast profile pictures of avatars
Rich 3D avatar for BoxCast
More than 40 various 3d avatars for BoxCast, and also support uploading unique VRM avatars made by VRoid Studio
the best BoxCast profile pictures maker
Through various poses of 3d avatar, dress up and generate interesting BoxCast profile pictures
Rich 3D action resources
Built-in a large number of dance, funny, speech and other actions to adapt to various BoxCast scenarios.
BoxCast wonderful content interpretation
Share pictures, videos, ppt through the whiteboard function, and combine face tracking and hand tracking to bring 3D virtual avatar to life
How to make a vritual avatar in BoxCast
---
In just 3 steps, you can play and interact with friends through BoxCast Avatar Maker
1. Install and open the virtual camera
Open BoxCast Avatar Maker (also called VTuber Maker), install and open the virtual camera inside the software
2. Link BoxCast Software Communications
Open the camera option of the BoxCast video and select VTuber Maker virtual camera
3. Start playing and sharing
Open BoxCast and greet your colleagues, friends or audience with your virtual avatar
Customize unique BoxCast avatars for yourself or your team
---
Not only can be used for 3D immersive communication, but also for the best BoxCast profile pictures.
FAQ
Frequently Asked Questions
---
Got a question? We've got answers. If you have any other questions, please join our discord community.