VMagicMirror Vs VTuber Maker
If you are thinking: How can I become a VTuber (Virtual YouTuber) or VUP (Virtual UP)?
To become a successful VTuber, in addition to the talent for acting and a very distinctive personality, or you have a deep research in a certain field, you also need a professional VTuber Tool.
And the VTuber Tool that I often use is Vtuber Maker and VMagicMirror. As far as I am concerned, these two tools have their own advantages and disadvantages. The advantages of intelligent extraction tools are used to maximize our talents. good job.
Next, let me compare VMagicMirror and VTuber Maker, so that you can make the best choice:
VMagicMirror
VMagicMirror is an application on the Windows desktop. If you have an avatar that supports VRM, you can move your avatar without any special equipment, and the effect is visible in real time.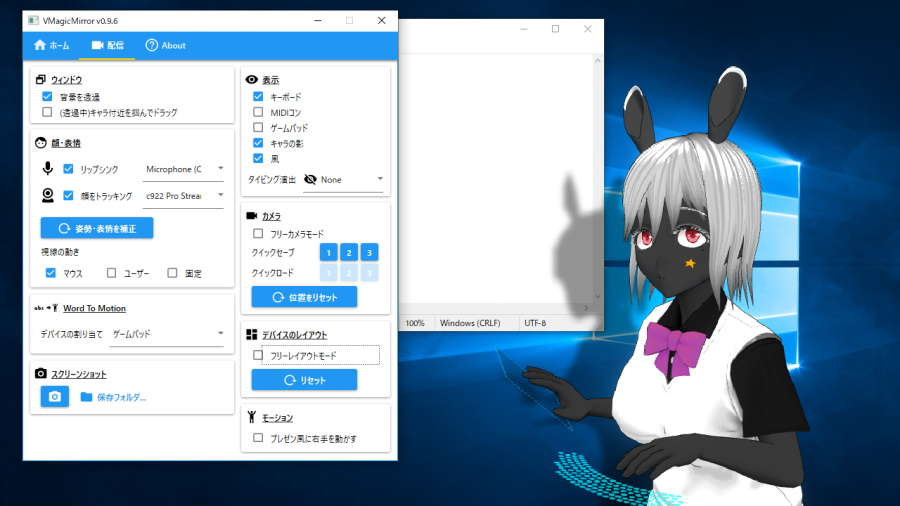 Its functions are as follows:
No VR equipment
VR equipment is not necessary, you only need to use your keyboard and mouse, and it also supports game controllers and MIDI controllers. Reduce your budget cost, anyone can broadcast live.
Microphone and camera
It supports mouth shape matching through a microphone, and facial motion capture can be completed through an electronic camera, making the avatar more vital.
Shortcut key control
You can use the keyboard, controller or MIDI controller to control the facial expressions of the virtual avatar, which is simple, convenient and fast, and supports custom settings.
Featured gameplay introduction:
Keyboard workflow display
When you are working on the desktop or when you are editing a document, you can choose the keyboard action in the form of a pendant, and your virtual avatar will behave like a real person at work, which is very interesting.
Game live broadcast
With the help of the OBS streaming media platform, you can use the software for live commentary directly without showing up.
Slide show
When you are in an online live broadcast or in class, you can choose not to show up and directly explain the content to your audience through your virtual image.
Desktop pets
If you want to have a pet, you can turn on the desktop pet function and raise your own pet.
Pricing
VmagicMirror is a completely free 3D VTuber Software. Its shortcomings are less functions and slow iteration. If you want to be a professional VTuber or VUP, it is not recommended.
VTuber Maker
VTuber is a well-known VTuber Tool that links virtual and reality. It is currently used by millions of users around the world and has always been excellent. You only need a computer to directly start a VTuber or VUP, and you can make a virtual avatar quickly and easily. Perform the way you set it.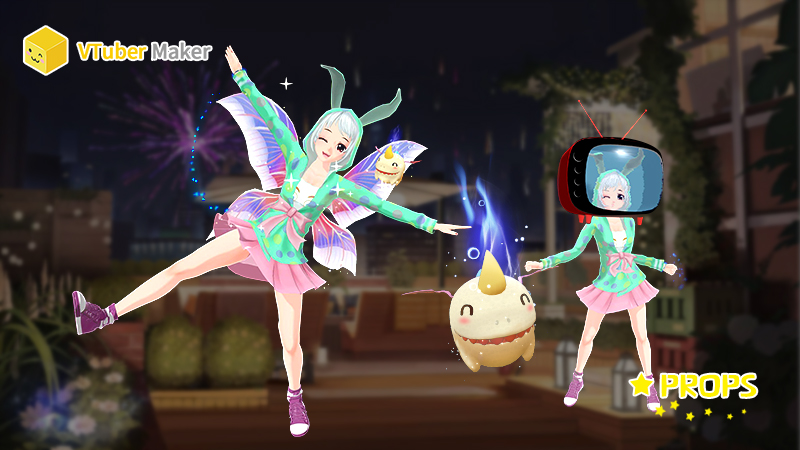 Its functions are as follows:
Rich scene resources
Various scene resources are completely unrestricted, divided into dynamic scenes, static scenes and high-quality front scenes, which is simply a visual feast.
Capture function
Capture is divided into two types: face capture and Leap Motion capture. Among them, the face is the most well-known, while leap Motion is mainly based on gesture capture. You can control the avatar by simply turning it on with one button.
Pendant function
When you need to conduct a live game or online lecture, you only need to turn on the pendant function to shrink the virtual avatar to the computer desktop, and you only need to drag and drop the appropriate crisis.
Online conference or ppt screening
When you use Zoom for an online meeting, or you are teaching live broadcast, but you need the fun of calling, you only need to turn on the online broadcast function, and he can realize a virtual avatar to greet your fans.
Quick action
Built-in shortcut actions, you can match any virtual avatar just by turning it on, and you can perform shortcut actions to greet your fans.
Q-shaped character and normal size switch
If you need a simple Q version character, it looks cute like this. Then you only need to turn on the toggle switch, you can easily achieve.
Featured gameplay introduction:
Live streaming
Collect facial capture, motion capture, turn on the desktop pendant function, and then start your game journey, and you can broadcast the game again and again.
The sound is synchronized with the mouth shape
Turn on the capture, turn on the voice-lip synchronization, speak into the microphone, you can automatically match the mouth shape of the character, and then combine with the motion capture to perform your actions exactly the same.
Online real-time interaction
Turn on the broadcasting function and combine with the online meeting platform to realize online interaction.
Custom actions
With the help of VTuber Editor, edit the action event in it, and then use it in the Maker, the virtual avatar will execute the action according to the predetermined action.
Paint and add ornaments
If you need to add ornaments to some characters, you can directly draw or add some ornaments yourself to make your slave avatar look better.
Pricing
VTuber Maker is also a completely free 3D VTuber or VUP software, you can go directly to search and download it on steam, and you don't need more money. A great tool, smooth to use.
Final summary
Both VMagicMorror and VTuber Maker are free tools. In terms of comparative functions, the latter is more abundant than the former, and the latter has a more concise and neat operation interface. In addition, after personal experience, VTuber Maker is even better. If you are about to become a virtual anchor, VTuber Maker is for you.
Welcome to join our community, discuss and learn VTuber knowledge with us, and learn about the latest VTuber information.