How to use Twitch Extension: Virtual Effects | VTuber
What are Twitch Extensions ?
With Extensions, the Twitch can interact in ways that were never thought possible, you now have the power to truly impact the streaming experience - whether you're a streamer or viewer. For details,you can see here:https://www.twitch.tv/p/en/extensions/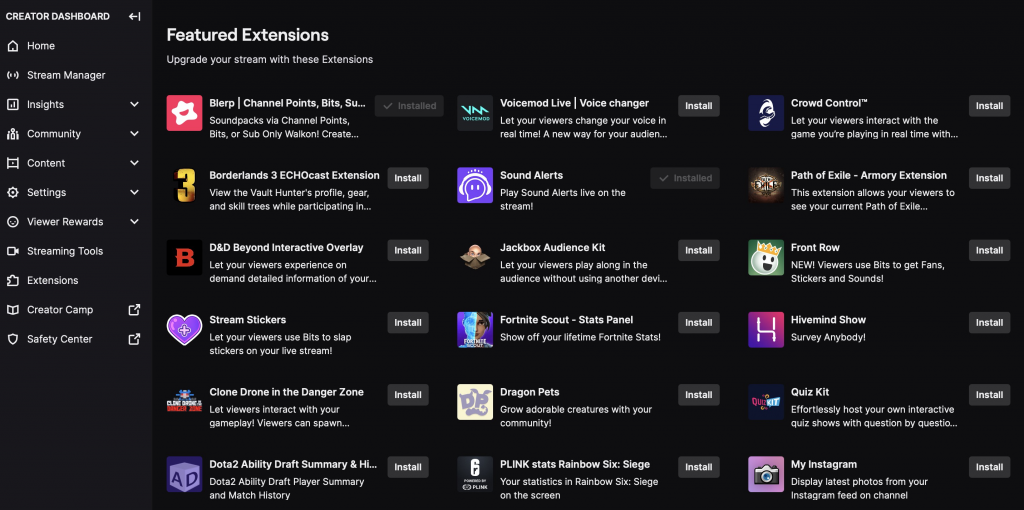 What is Virtual Effects | VTuber ?
Virtual Effects | VTuber is an extension program that not only enriches the live streaming effects of vtubers, but also enhances the connection and interaction between streamers and viewers.
Currently,viewers can interact with virtual avatar by some effects. For instance,through effects, the audience can make the head of virtual character streamers become bigger or smaller and can touch their hair with a lovely paw, also drop sakura and coins in streaming.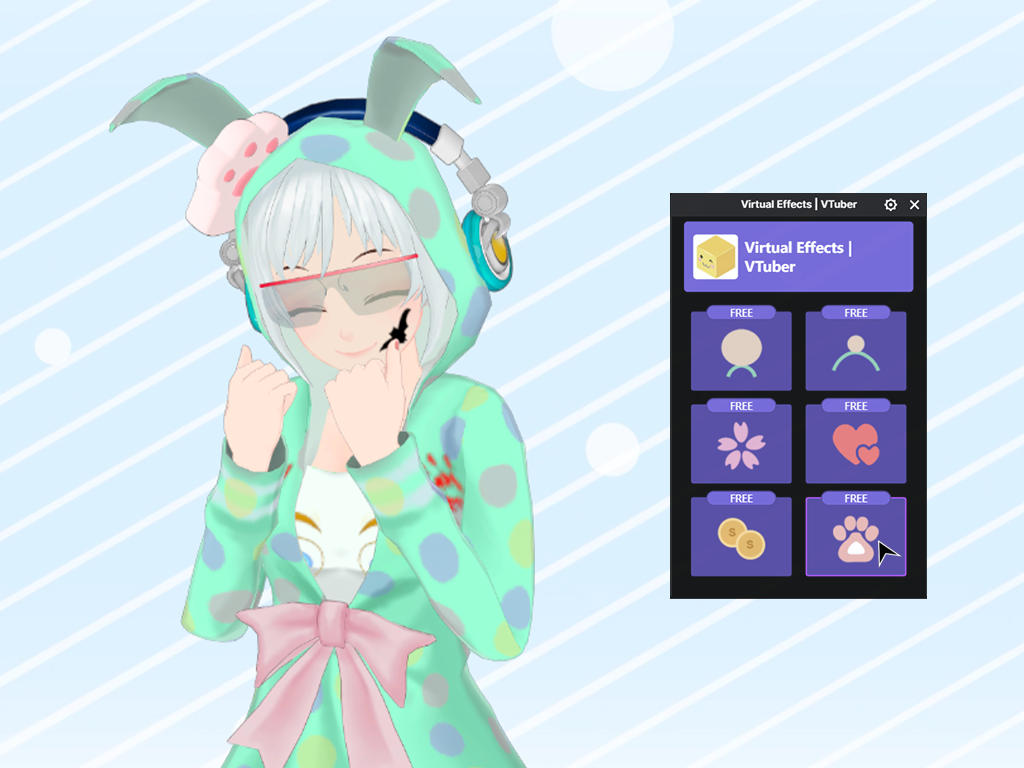 What will happen when Virtual Effects | VTuber is connected?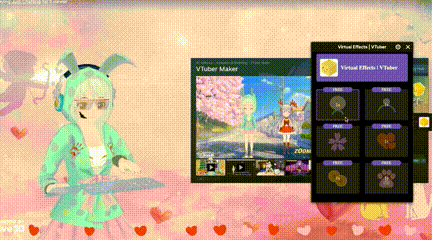 How to use Virtual Effects | VTuber ?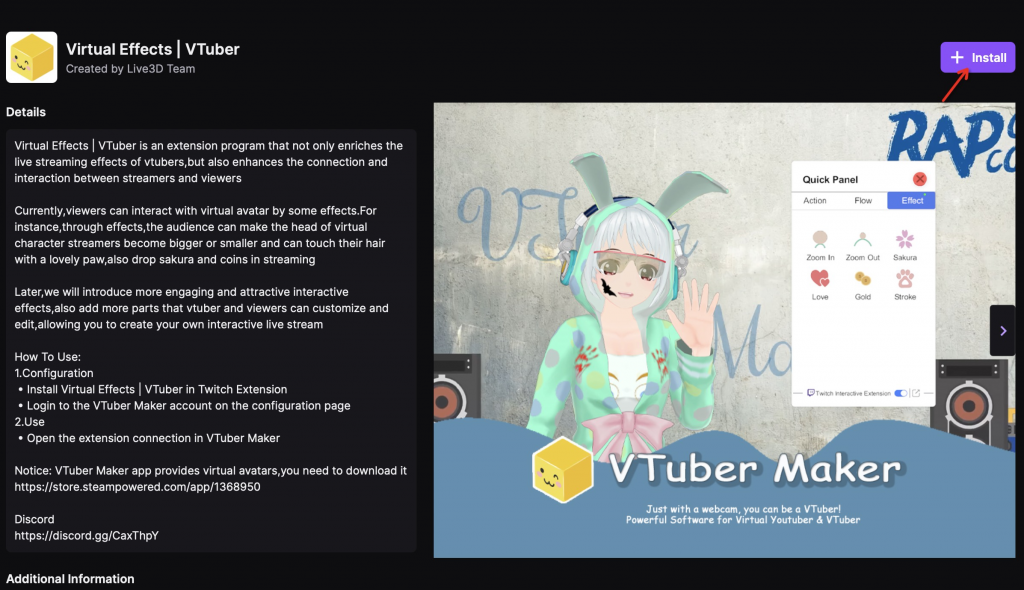 ② Login to the VTuber Maker account on the configuration page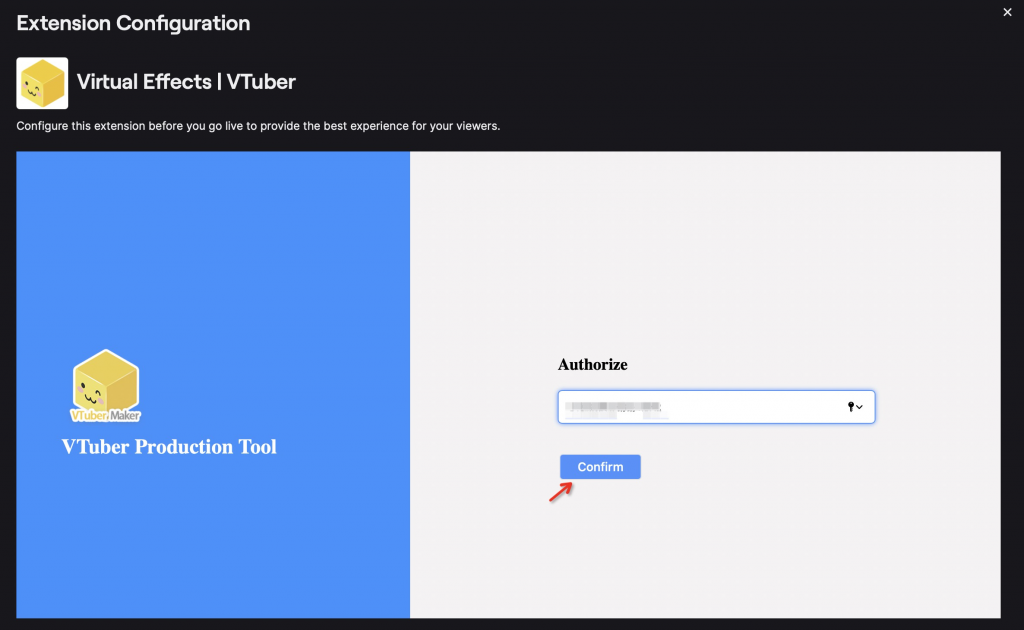 ③ After configurations , click the "Activate" and choose "Set as Component 1"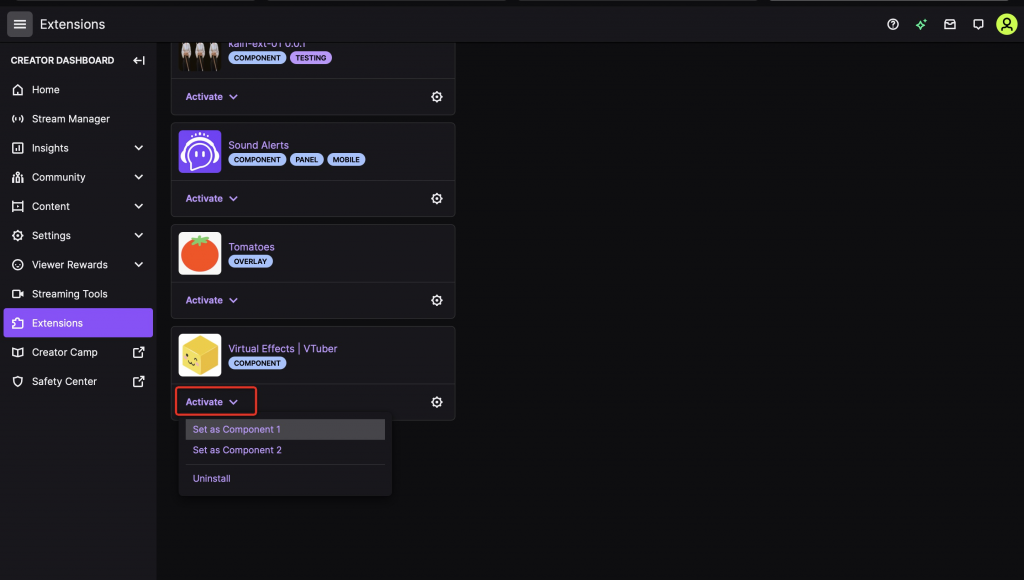 ④ Then, you will see Virtual Effects | VTuber is activated

① After completing Twitch configuration, open the extension connection in VTuber Maker, then Virtual Effects | VTuber can run on Twitch instantly.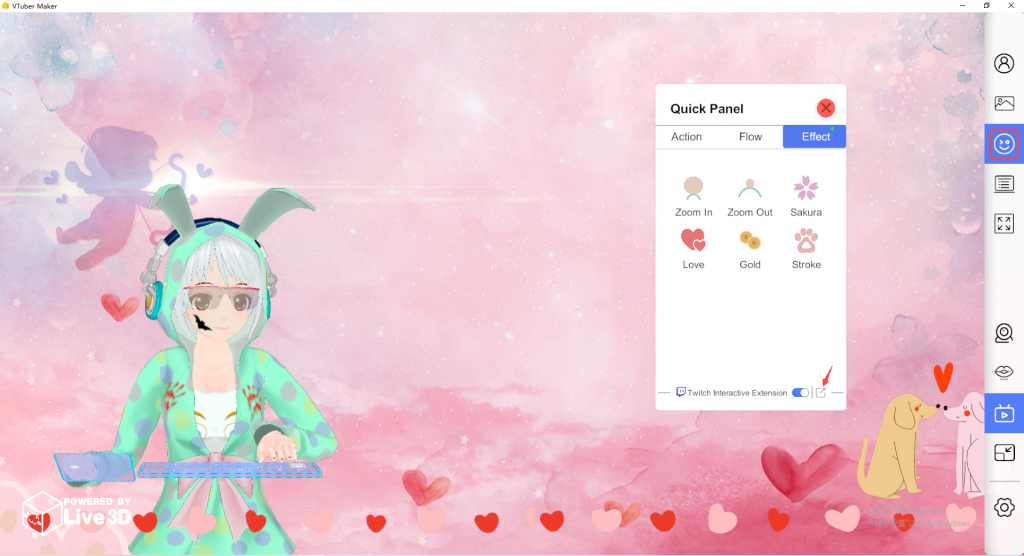 If you don't know how to stream, you can follow these:
Here are some tips to help you make better use of this feature

If you still can't solve your problem, you can get in touch with us in the following ways: