Virtual Cast best alternatives
What is VirtualCast?
VirtualCast is a VR real-time service tool that turns your wishes into reality, helping you become a virtual character and live broadcast. VirtualCast can easily transform you into a virtual character in the virtual world, and to achieve this effect, you only need a VR headset and a compatible PC device. And you can choose to use pre-installed model characters from the software, or upload your own model.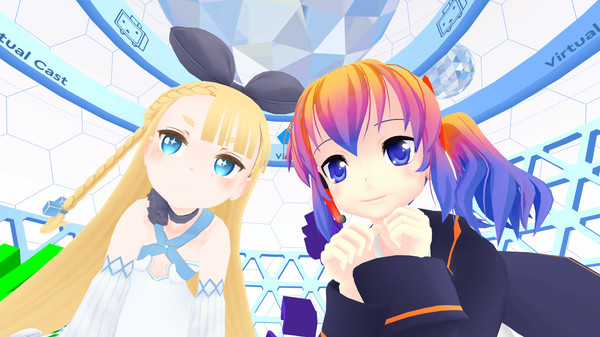 VirtualCast is more suitable for studio live broadcasts. For example, you can live broadcast a piece of news in a virtual room through a virtual model, or you want to dance a dance for your fans to watch, etc. It tends to be commentary and talent performances.
And why do people who have used VirtualCast choose other live streaming tools in the end? There will be many problems in the actual use process. After evaluation, I have summarized its major disadvantages to help you make choices:
The application scene is narrow, and it can only be a live broadcast like a studio. If the game is broadcast live, it is not suitable.
3D model sharing service is only available in Japan, not in other regions.
Unable to switch mobile rooms, bugs often appear, and errors are often reported across services.
The use is very complicated, and the software is completely dizzy the first time you use the software
What kind of software does VTubers need?
As VTuber becomes more and more popular, it was mentioned in the recent YouTube 2020 annual report that many popular videos are related to VTuber. It is not difficult to find that many people have realized that this is a new world and can learn from it. Collect good returns, so the era of everyone becoming a VTuber is slowly coming.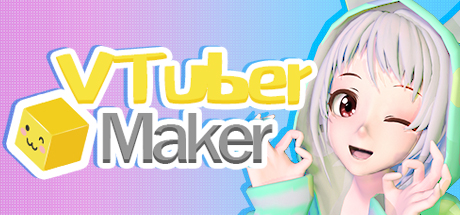 For VTuber software, what kind of software is needed to meet the needs of users? It should have these characteristics:
Rich application scenarios, which can be used in multiple scenarios.
Simple operation, smooth experience
Support personalized live broadcast
Provide free virtual models
Best virtual cast alternative
After actually evaluating a variety of software on the market, I found that the live software that meets the above four characteristics is VTuber Maker. Next, I will talk about these major characteristics in detail.
1.Rich application scenarios
VTuber Maker can be used in a wide range of industries. It can be used in game live broadcasts, the process of live playing games, and shared with your friends; in addition, if you are a news host, you can edit a studio of your own to interpret the latest current affairs News; Of course, you can also live online to sell goods; online conference presentation ppt, interact with your colleagues.
VTuber Maker basically covers life scenes where virtual characters can be used instead of real people, which truly liberates the body and shows oneself in the virtual world.
2.Smooth and simple operation
I have to admit that the experience of the software is absolutely the first. If a software has various problems in use, I believe you will be very angry, and immediately uninstall it, and say to yourself: "junk software".
Therefore, the user experience is very important, and in this respect VTuber maker has adopted a simple interface, you can know what function is through the icon of the menu, and the operation is extremely simple.
3.Support personalization
It is precisely because of the diversification and complexity of live broadcast scenes that VTuber has more personalized requirements for live broadcasts, which can enhance the visual effects of live broadcasts and attract fans' attention.
VTuber has done this in this respect. With it, you can not only personalize the character, but also personalize the live broadcast room; for example, you can draw some iconic icons on the virtual character, or you can wear it directly. Put an eye on, or you can draw the icon you want most by yourself.
These personalized services enhance the user experience and can bring more visual effects.
4.Provide free models
Presumably the first difficulty in becoming a virtual anchor is the need for an avatar, whether it's 2d or 3d, the production cost is relatively high. If you can design it, it's okay, but often many people don't have the ability to design themselves, and many want to become VTubers. Was turned away.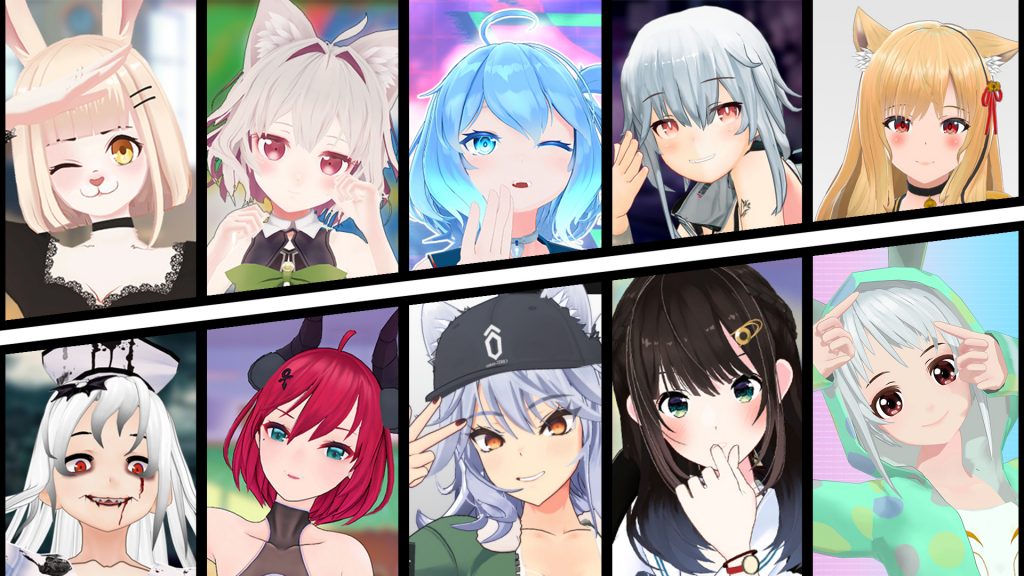 So, is there really no way? VTuber Maker provides a very kind service and provides users with virtual character models for free, so that everyone can become a virtual anchor without spending a penny.
Final Thought
Therefore, compared to VTuber Maker, VirtualCast has many limitations in its usage scenarios. If you are thinking of becoming a virtual anchor, then VTuber Maker will be your best choice. Trust me, you can't go wrong!