VTuber News
If you have been following the news of VTuber, this content will be your window to understand VTuber. So I got the latest news as soon as possible for you to read.
Next, please check the latest information and enjoy reading!
[News 1] VTuber Studio's YouTube channel subscriptions surpassed 1 million for the first time
"Hololive Production" is a well-known VTuber studio. Its parent company is Cover Co., Ltd. Its headquarter is located in Chiyoda-ku, Tokyo, and its president is Motoaki Tanigo. The number of subscribers to the YouTube channel currently exceeds 1 million.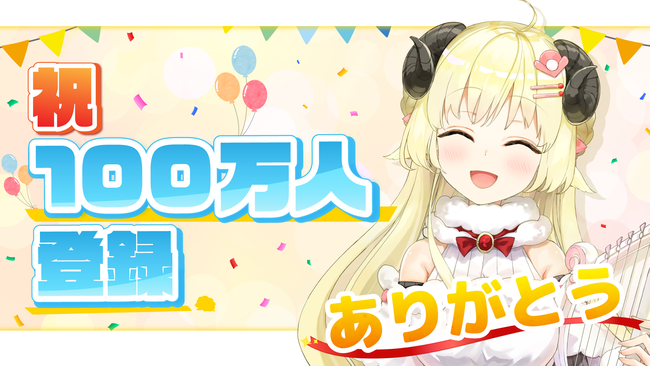 "Hololive Production" has been operating the VTuber studio since September 2017. There are currently about 50 VTubers, and VTubers are mainly for Japan and overseas. As of June 2021, the cumulative number of following channels on YouTube has exceeded 40 million. They are very popular not only in Japan but also overseas, mainly in English-speaking countries and Asian countries.
This time, the number of subscribers to the YouTube channel of "Tsunomiki Watame" belonging to VTuber has exceeded 1 million. This is also the result of the support of our fans, and we will continue to work hard to create content that is loved all over the world.
[News 2] VTuber's participation decision!
mysta Co., Ltd. is publishing a message "request video sales service CeVio". Four VTubers including Mimi Mika will participate in mysta Co., Ltd. (Headquarters: Minato-ku, Tokyo, CEO: Akhito Takahashi) Operates the requested video sales service "CeVio". In addition, we are pleased to announce that we will cooperate with OTAGROUP Co., Ltd. (Headquarters: Hiroshima City, Hiroshima Prefecture, Representative Director: Ryuji Shimonishi) to strengthen the selection of VTuber.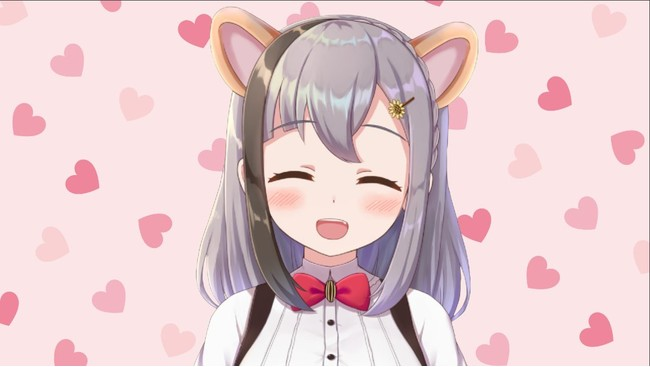 With the theme of "video information from my star, my own" as the core concept, we will request video sales services operated by mysta Co., Ltd. from July 2020.
[News 3] Sony Music announces VTuber project "VTuber is also human"
Sony Music announced the launch of "VEE", the largest VTuber (Virtual YouTuber) training and management project in history.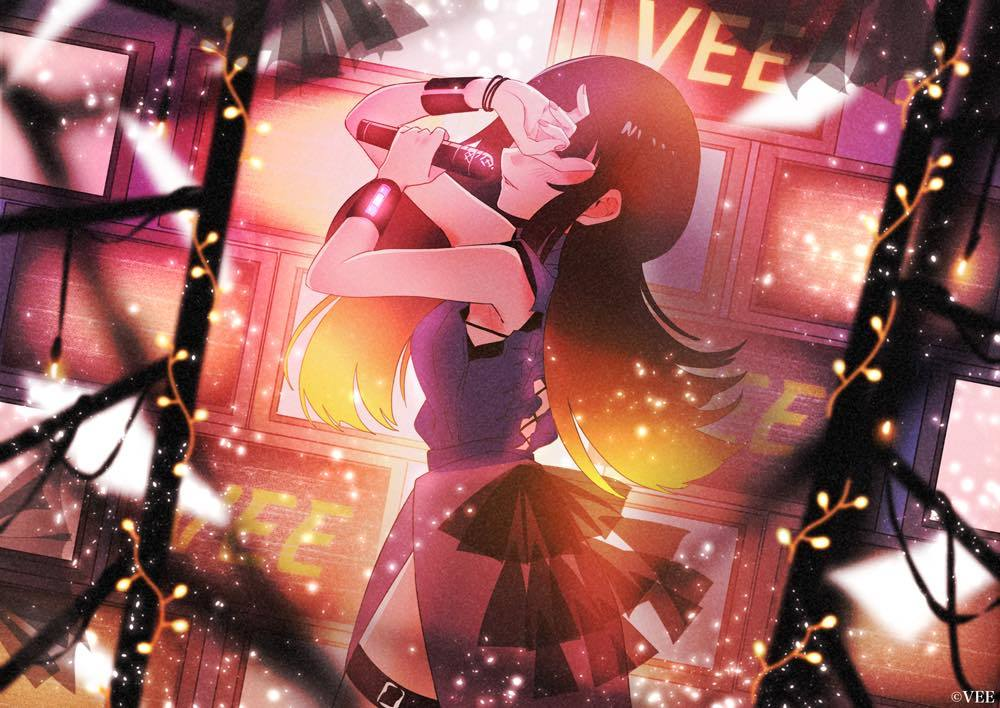 The goal is for more than 50 VTubers to make their debut from this project. We will use the expertise of Sony Music, which has been engaged in the entertainment business for a long time, to support activities such as VTubers. It was also announced that the "VEE Virtual Talent Trial" will be held at the beginning of the project. The registration time is from now on July 20 (Tuesday) 17:00 to September 30 (Thursday) 23:59.
[News 4] Five new debuts of VTuber / Virtual Liver Group "Nijisanji"! starting today
ANYCOLOR Co., Ltd. (formerly Ichikara Co., Ltd., head office: Minato-ku, Tokyo, CEO: Riku Takuno, hereinafter referred to as "the company") has added five new names to the VTuber/virtual liver group "Nijisanji" Member. We want to inform you that we have arrived. In addition, we will also release the profile of each river, the sales of products and sounds to commemorate the debut, and information on special programs for the debut.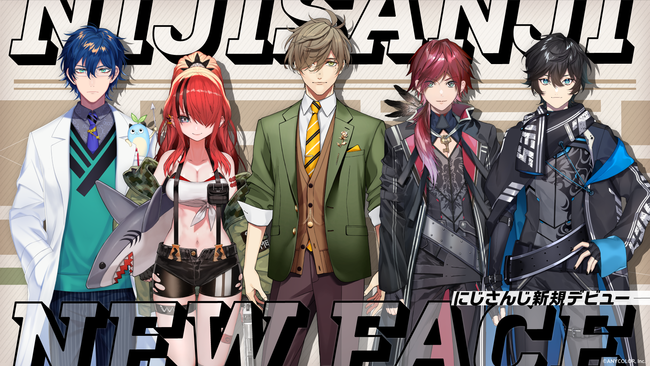 VTuber/Virtual Liver Group "Nijisanji" launched 5 new rivers. Starting today (July 19, 2021), your Twitter account will be activated. The first distribution on YouTube will be broadcast on every river's channel starting at 13:00 on Thursday, July 22, 2021. In the future, we plan to focus heavily on distribution platforms such as Twitter and YouTube.
[News 5] VTuber Maker ushered in a new live broadcast scene
VTuber Maker is a virtual live broadcast tool under the Live3D manufacturer. It has been serving millions of virtual live broadcasters around the world and has provided basic facilities for many first attempts of virtual live broadcast business.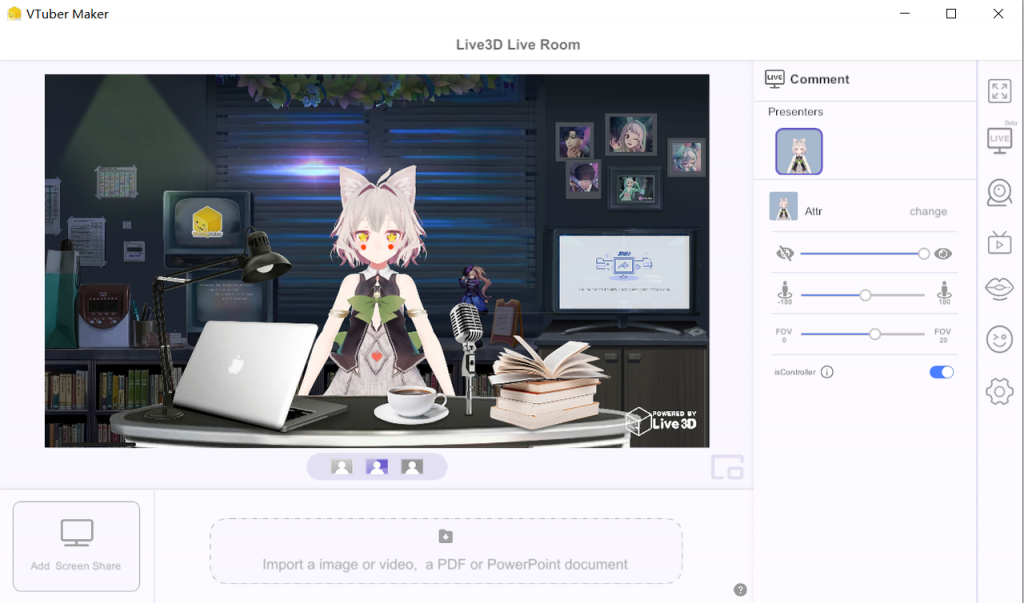 The biggest highlight of this update of VTuber Maker is the application of the Room scene. All virtual live broadcasts can be completed in one room. The main features are as follows:
Real-time face and hand capture can be conveyed to the avatar's action instructions.
Virtual camera, you can share your content directly through the virtual camera.
Rich 2d background and scene resources make the live room more beautiful.
A variety of preset actions can interact with your fans faster and more friendly.
Rich character switching, if you want to change a character or add a character, there are many free avatars built-in.
In short, if you want to conduct live games, talent shows, and online lectures, you can use it, a very great software.