Virtual YouTuber App News,This Feature Can Bring You Millions of Fans!
As we all know, VTuber is a live content tool under Live3D. It is also a well-known live broadcast service provider around the world. Since its release on steam in August 2020, the official team has been constantly updating new software for global users. Provide the most interesting gameplay.
After hearing this new feature, are you very curious and want to try it? No problem, today's article is mainly to show you how to play this new feature.
The First Step is To Design Props Interaction
This item interaction is mainly to allow the virtual character to interact with the keyboard like a real person, and the way of interaction is that when the steam avatar clicks the mouse or taps the keyboard, the steam avatar will follow the real person to perform actions in real time. Operation list:
Choose a character, if you have your own character, you can upload your own character.
Select the interactive function of the props, and select the interactive keyboard props.
Adjust the spatial position of interactive props and related settings for triggering.
Last important, save it, and make sure to save it successfully.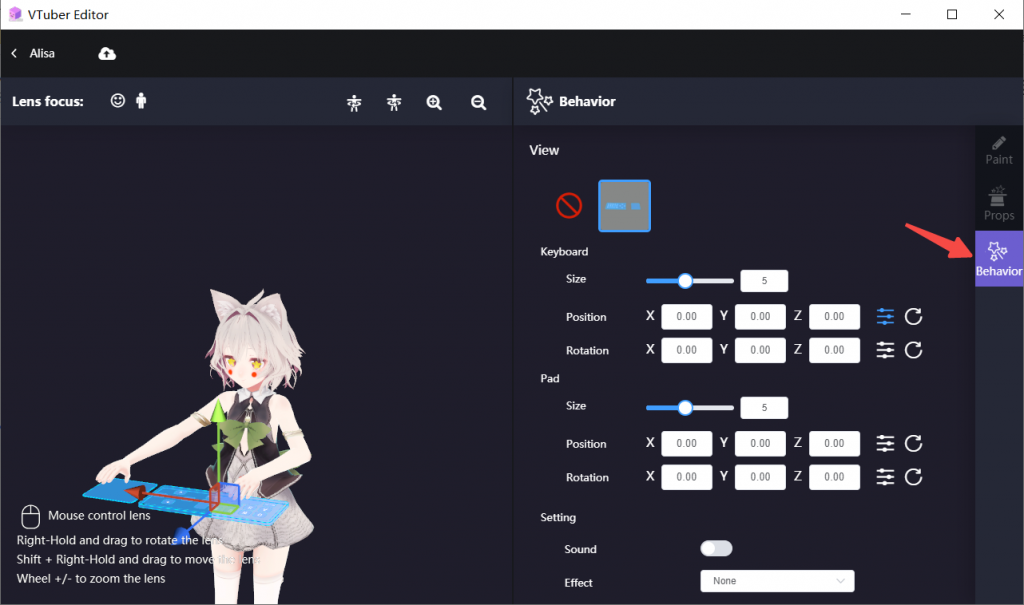 The Second Step is To Use the Designed Interactive Props
When you are playing a game, or you are sharing a course, using keyboard interaction is enough to make you stand out, impress your fans or friends, and achieve an organic combination of virtual and real.
To show it in your live content, the operation method is as follows:
Install steam on the PC and download VTuber Maker. This step is very important.
Choose a room template, choose a steam avatar you like, if you have uploaded it, you can choose your own avatar.
The most critical step is to turn on the interactive switch of props. At this time, if you need the surface capture function, you can consider turning on the surface capture to make your behavior closer to reality.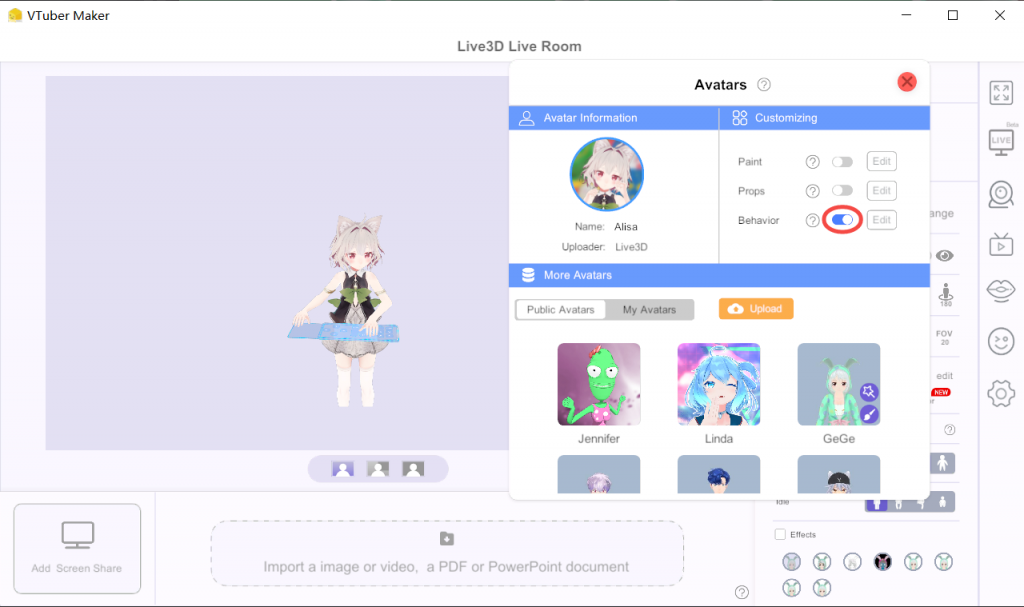 The last step is to push the stream out through OBS and present the content screen to your audience.
This is a real-time prop interactive effect made by one of our users. Click here to view the effect.
Final Thought
The realization of the interactive function of props makes the whole game live broadcast very interesting. You can live broadcast the game to show a state of your game; you can live broadcast lectures to show the serious process of your online class, and the official VTuber Maker team will also Add some emotional special effects, which will show the emotions of real people to the fullest.
A very interesting tool that brought me endless happiness.