VTube Studio Vs VTuber Maker
Maybe many people don't know what VTuber or VUP means? As the name suggests, its complete explanation is as follows:
The virtual UP host, also known as the virtual host, is also known as the virtual YouTuber who contributes on YouTube, which refers to the UP host who uses the virtual image generated by computer graphics technology to create video and live broadcast and other entertainment activities on the network platform. It also refers to related industries and cultures.
If you want to become a virtual VTuber or VUP, then you have at least one field of expertise. For example, singing, games, and even eating a lot of food, etc. At least one aspect has outstanding characteristics, which will be remembered by your fans at once. Secondly, you need to prepare the following tasks:
-Character models, the more expensive the better, the higher the flexibility.
-A microphone has different prices and different effects.
-A high-end computer
-Virtual live streaming tools, like VTube Studio, VTuber Maker
After making preparations, what we need to do is to choose a tool that suits us.
For virtual live broadcast tools, the effects will be different. In this article, I will take VTube Studio and VTuber Maker as examples to specifically introduce the characteristics and functions of these two tools. Help you make choices.
VTube Studio
VTube Studio is an application for virtual YouTubers, which can easily and interestingly turn your Live2D model into reality.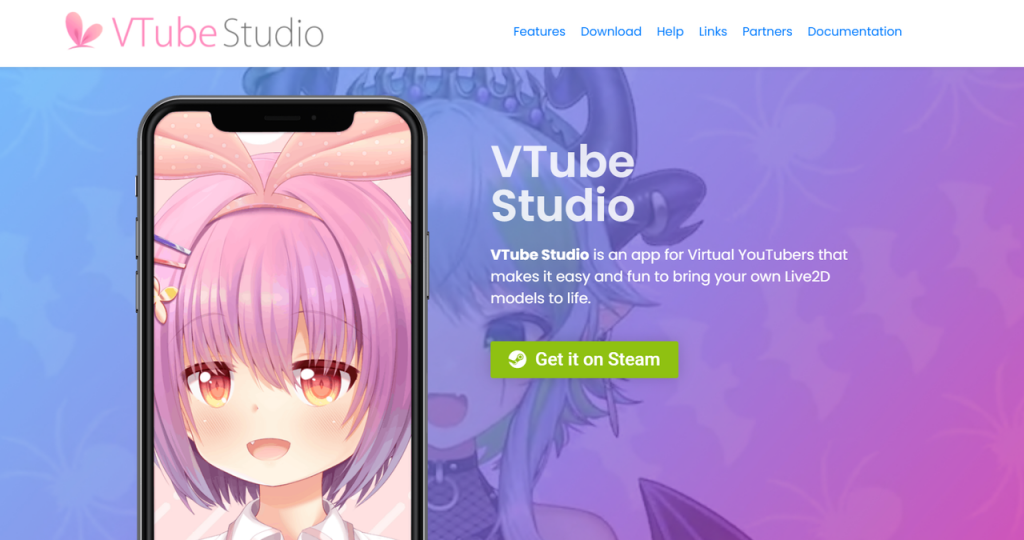 Features:
Real-time facial capture
Real-time capture of facial expressions through the camera of the terminal device makes the characters also have human-like expressions, allowing your fans to feel close to you.
Rich decorations
If you need to add some decorations to your live2D character, such as wearing sunglasses, it will wear sunglasses like a real person and feel the refreshing summer.
Based on audio technology
VTuber speaks directly or records the voice in advance, and controls the mouth movement of the model or any other Live2D parameters of the model through voice control, making the model more dynamic.
Service features:
Real-time capture
With the help of webcam and iPhone face tracking, VTube Studio can accurately control the Live2D model, including eye tracking and blinking (but may require a little practice).
Better effect
VTube Studio can do everything you need, and there are more features! You can control the hotkeys of all content in the scene, microphone lip sync, animated PNG props to track your model, and more other functions!
VTuber Maker
VTuber is a well-known VTuber Tool that links virtual and reality. It is currently used by millions of users around the world and has always been excellent. You only need a computer to directly start a VTuber or VUP, and you can make a virtual avatar quickly and easily. Perform the way you set it.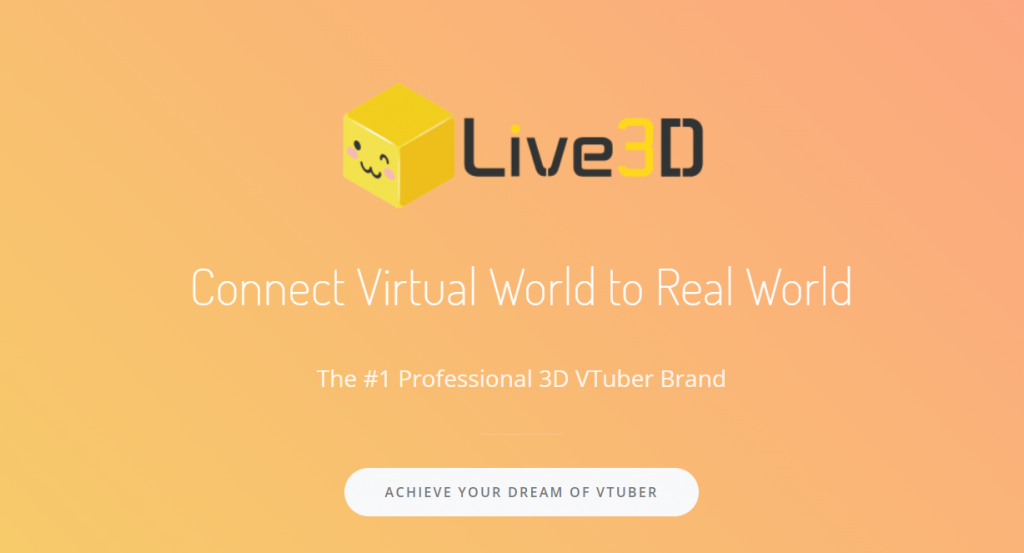 Its functions are as follows:
Rich scene resources
Various scene resources are completely unrestricted, divided into dynamic scenes, static scenes and high-quality front scenes, which is simply a visual feast.
Capture function
Capture is divided into two types: face capture and Leap Motion capture. Among them, the face is the most well-known, while leap Motion is mainly based on gesture capture. You can control the avatar by simply turning it on with one button.
Pendant function
When you need to conduct a live game or online lecture, you only need to turn on the pendant function to shrink the virtual avatar to the computer desktop, and you only need to drag and drop the appropriate crisis.
Online conference or ppt screening
When you use Zoom for an online meeting, or you are teaching live broadcast, but you need the fun of calling, you only need to turn on the online broadcast function, and he can realize a virtual avatar to greet your fans.
Quick action
Built-in shortcut actions, you can match any virtual avatar just by turning it on, and you can perform shortcut actions to greet your fans.
Q-shaped character and normal size switch
If you need a simple Q version character, it looks cute like this. Then you only need to turn on the toggle switch, you can easily achieve.
Featured gameplay introduction:
Live streaming
Collect facial capture, motion capture, turn on the desktop pendant function, and then start your game journey, and you can broadcast the game again and again.
The sound is synchronized with the mouth shape
Turn on the capture, turn on the voice-lip synchronization, speak into the microphone, you can automatically match the mouth shape of the character, and then combine with the motion capture to perform your actions exactly the same.
Online real-time interaction
Turn on the broadcasting function and combine with the online meeting platform to realize online interaction.
Custom actions
With the help of VTuber Editor, edit the action event in it, and then use it in the Maker, the virtual avatar will execute the action according to the predetermined action.
Paint and add ornaments
If you need to add ornaments to some characters, you can directly draw or add some ornaments yourself to make your slave avatar look better.
Final thoughts
In general, VTuber Maker has a better experience than VTube Studio, and the use cost is lower, so it is easier to do.
Welcome to join our community, discuss and learn VTuber knowledge with us, and learn about the latest VTuber information.