Who is the mmhmm of the virtual live streaming world
What is mmhmm?

Mmhmm — is a virtual camera that can be used with Zoom, Google Meet, YouTube, and other video streaming services. Turn it on, and the app transforms your room into a virtual stage. Like other videoconferencing tools, Mmhmm offers a variety of still and animated virtual backgrounds to enliven your conversations.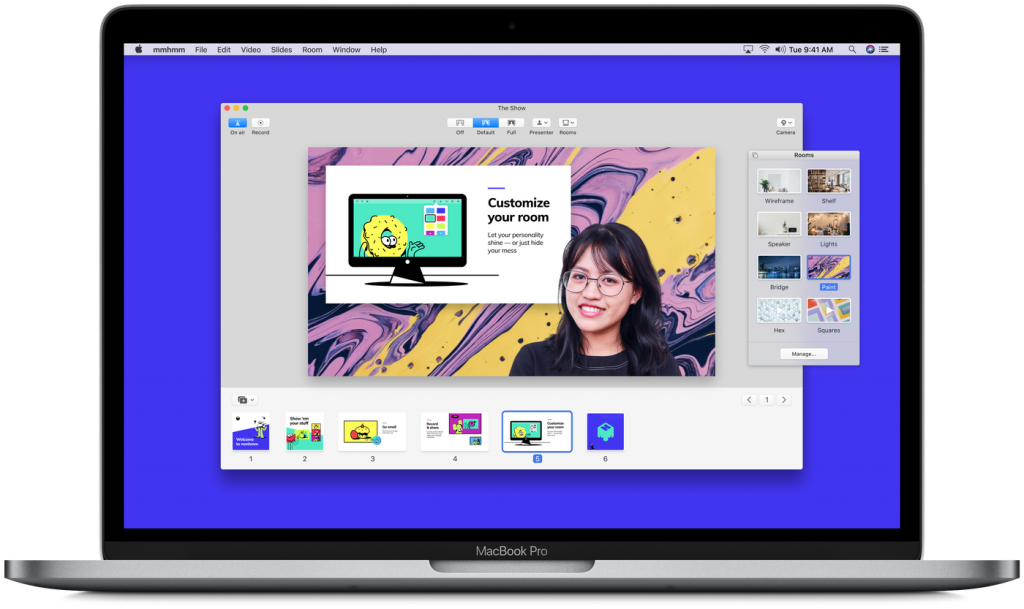 Where is mmhmm?

Telecommuting has taken off since the outbreak began in late 2020, as many social and business interactions have shifted to video chat. Unlike regular video conferencing, mmhmm aims to make telecommuting more fun, collaborative and entertaining. Its slogan is "Make your presentation stand out.From the updated data of June 21 from SimiliarWeb,the Traffic overview up to229.19K,and the largest market is US about 32% in the world.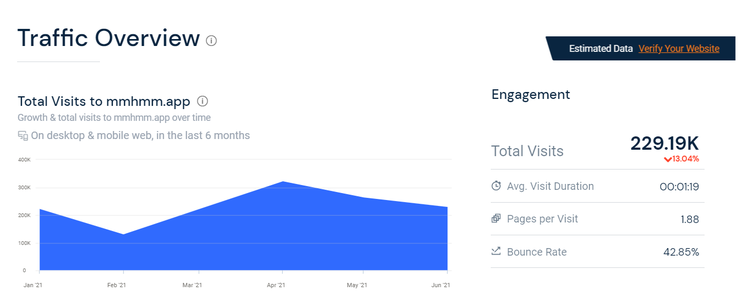 What can mmhmm do?

The real power of Mmhmm comes in the way it lets you easily manipulate slides, backgrounds, and your own image — either for fun or for business reasons. With a simple gesture on a trackpad, you can move your face around the screen, shrink or enlarge your image, or disappear completely. (You can also turn a grainy, opaque blue in a touch modeled after Jedi holograms.) You can post slides that appear over your shoulder and advance them with a tap. And you can team up with another Mmhmm user to create a collaborative presentation, with each of you able to manipulate images on the screen and advance the show.The app also allows you to create interactive presentations. A recorded Mmhmm video can be played back as a movie, but the viewer can also click on slides to advance the presentation, toggle the presenter and their audio on and off, or pause the presentation to zoom in on a notable slide.That sounds great ! But you may feel it to normal,if you want to more innovation and more entertainment,you can ask VTuber Maker for help.
What is VTuber Maker

VTuber Maker is a Live streaming software dedicated to live streaming, face capture, and on-stage interaction. It doesn't require many operations. You just download and install the software on Steam, and after registering successfully, you can start your own virtual Live streaming tour. Not only can you choose from a variety of characters and animals, but you can even modify your appearance, decorations, and movements. All you need is a computer with a camera, and VTuber Maker will help you bring home your virtual hosts.
Upload powerpoint
Different from other entertainment virtual live streaming software, Vtuber Maker can share documents, photos, videos, PDFs and other files, enriching the scenarios where virtual live streaming can be applied.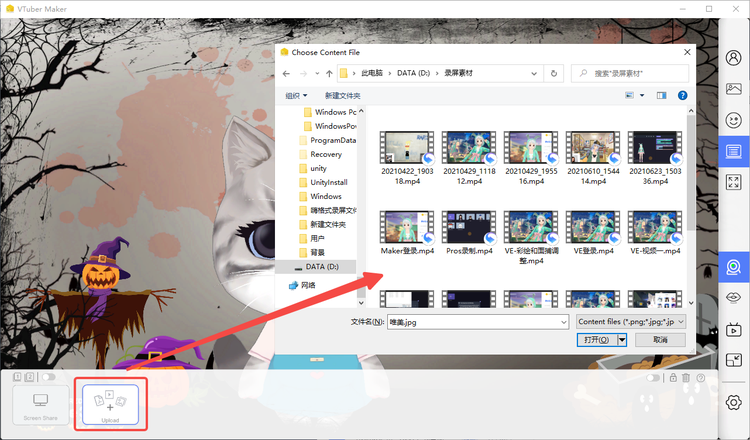 Vivid decoration and rich scenes

How do you make your virtual anchors stand out? Rich decor provides support for you. Whether it's a sticker, a wing, or a microphone, there are options for you, and more content will be updated in the future to meet the needs of users. To meet the decoration scenes, and where do you want to live , a classroom, a meadow, or outer space? If you want to upload your background, it also provides support.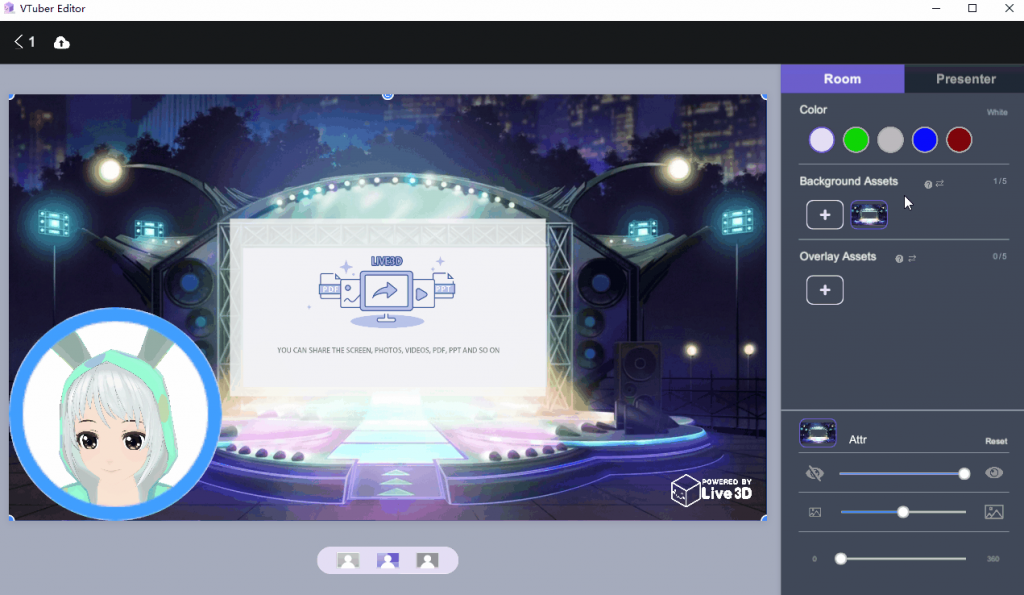 Screen capture
To facilitate obs streaming, VTuber Maker provides screen capture function, not only to broaden the use of live broadcast, but also supports ppt and video display. Virtual live broadcast can also be used for meetings and education. In the era of epidemic, many educators and White-collar workers need to work at home. VTuber Maker can make their work more interesting, not boring, and eliminate the trouble of upper body formal wear and lower body shorts. In addition, picture-in-picture mode, 3d animation video, video background, custom Layers (background, overlay layer, custom upload), full-screen switching, leap gesture capture, etc. are also attractive.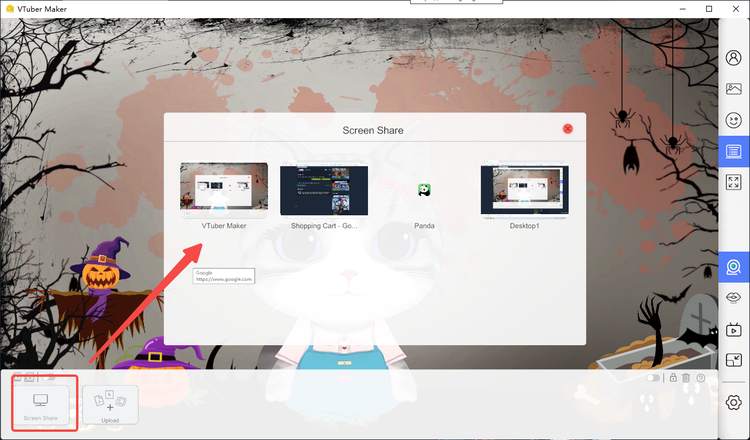 Operating

VTuber Maker has only one editing area on the right side, and the function is clear, the operation is simple, and each command has timely feedback .Get started with your own virtual Live stream from Vtuber Maker. Don't worry, if you are a computer green hand ,it's a question that the Live 3D team has considered, 24 hours a day, technical staff stand by ,virtual anchors from around the world are sharing keys in the below groups.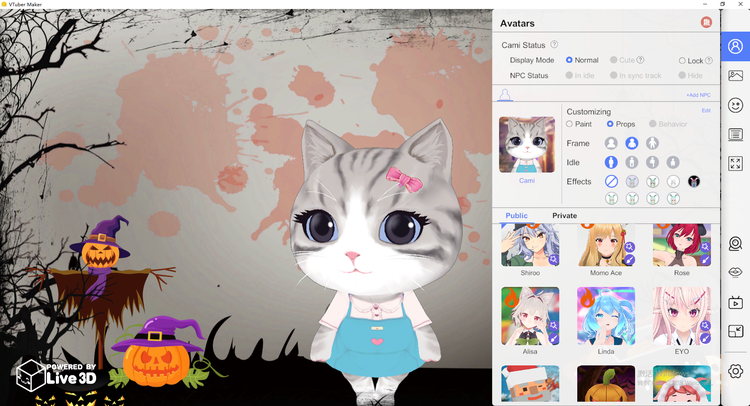 Here are some tips to help you make better use of this feature:

Steam Community:https://steamcommunity.com/app/1368950
Reddit:https://www.reddit.com/r/Live3D/