How to Stream Live for Vtubing
Do you know about Streaming Live? I'm sure you've heard of it and would love to try it. So now I tell you, there is no problem at all, because the conditions are ripe enough.
But don't be afraid if you're not sure how to run a live event on social media. We're here to make sure you don't just click the "live" button on Facebook and stare at the camera like a deer in the headlights. Instead, we've come up with a comprehensive checklist to help you plan your first or next live broadcast.
First of all, we we need to download VTuber maker when we are doing live, maybe you don't know yet, this is a very trendy live auxiliary software, with it, we can be more flexible when we are live, and the picture presentation is more personalized. This currently needs to be downloaded on steam, this is their steam home page.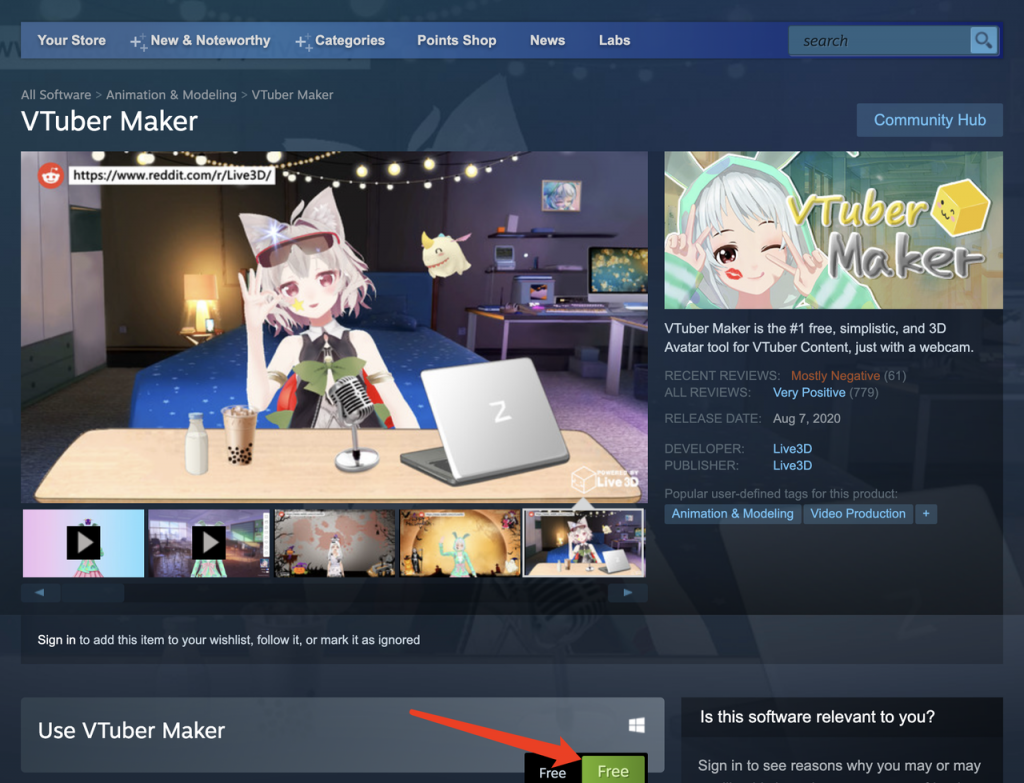 This software is a professional live broadcast auxiliary software, and many excellent VTubers are currently using it for push streaming, and have achieved very stunning results. You may not know the principle of live broadcast yet, let me explain it to you.
Live streaming is a way to broadcast your event to an online audience. It is a digital alternative to ticket sales for face-to-face events and allows you to reach people near and far through live video.
2. Planning the live broadcast plan
However, when you are ready to learn live broadcast, you need to plan ahead, just like you are organizing a talk show activity, so as to reduce the difficulties encountered in the later period. You need to keep the following goals in mind, and you need to make these preparations first.
Understanding your target audience will determine several parts of the planning process. If it includes an international population, this should take into account the date and time of your stream - Be sure to consider time zones or holidays in your country that may not be the primary consideration.
Then, consider which category your livestream falls into and create a title for your event. If you don't find any of the above examples suitable for your business, we have some ideas on how businesses can use live video.
The platform you use (which we will cover later) may also depend on the people you want to view the stream. Different audiences use different channels, so you need to choose the channel that is most likely to attract the people you want.
Finally, choose an optimal location to broadcast your stream. Consumers have a low tolerance for bad streams and can only watch for up to 90 seconds if the connection is unstable or poor quality, so make sure your setup helps for a positive viewing experience. Does it have good lighting? Is it prone to a lot of noise? (Not that this happens to me.)
Consider these emergencies, and then choose a streaming venue that can isolate you from them.
3. How to live stream on YouTube
First, if you haven't already, you need to create an account on Google, and then you will use that account to create one on YouTube.
When you're done, you can use YouTube's Live Events Control Panel to schedule future livestreams - just click'Enable Live 'if you haven't already set it up.
YouTube requires a 24-hour buffer between when you enable live streaming and the first time you go live. After the 24 hours are over, all you have to do is log into your YouTube studio.
Then, click the "Create" button in the upper right corner.

This will prompt a drop-down menu asking you to choose between uploading a video or live streaming. Select "Live".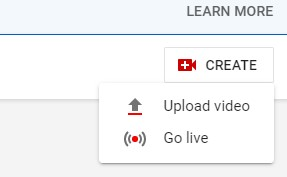 YouTube will then prompt you to fill in some basic information, such as the title and the appropriate age group for the video. You will also need to decide whether to go online immediately or schedule it at a specific time.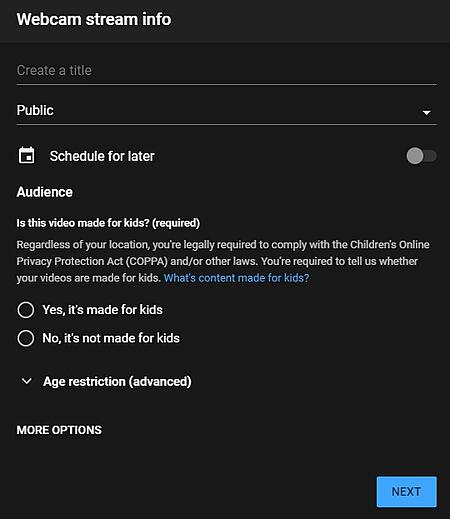 After that, you need to indicate whether you want your event to be public or private-here you will decide how to use live broadcast to generate potential customers.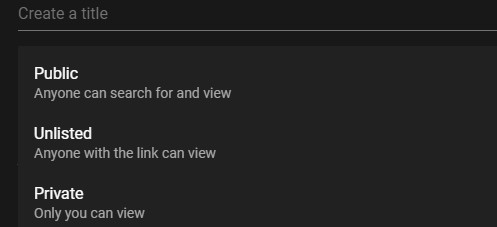 The Unlisted option accomplishes two things:
I will be able to generate a link that attendees will only get after completing the registration form.
It doesn't stream directly to my YouTube page.
When you're done, click "Next". The system will ask you to smile to take the thumbnail, so make sure you have your camera ready. From there, you can choose to "go live" or "share" your content.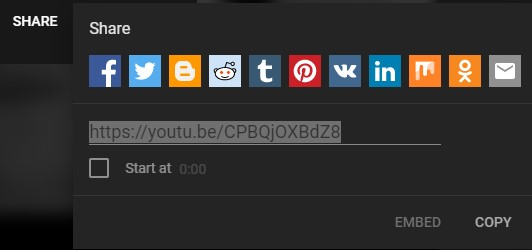 Click "Share" and this will generate the URL of your event. As I mentioned above, you can leave it behind the login page where attendees can fill out the form to register.
4. How to stream live on twitch

I previously wrote an up-to-date guide on how to stream live on Twitch, and you can go straight to this post to learn it.
5. How to stream live videos on Facebook

Facebook Live has become a lot of Toutiao news recently, and companies will also benefit from it-Facebook Live videos generate six times more interaction than traditional videos. Facebook Live started as a mobile-only broadcast feature, but now the Facebook home page can be broadcast from a mobile device or desktop computer. We will discuss how to broadcast from a desktop device in the following section.
① Go to your homepage and touch the "Write Something" box as if you were writing a new post.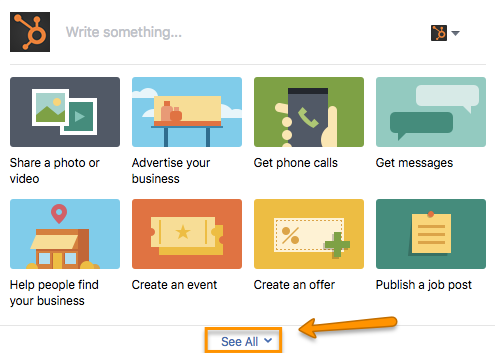 Click the menu option "View All" and then click "Start Live Video".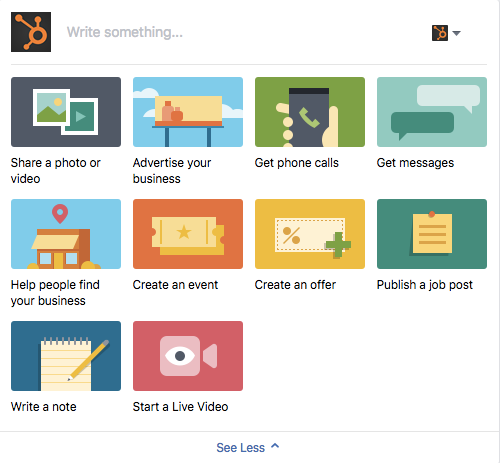 ②Write an engaging description for your video, which will appear in the timeline and dynamic messages on your homepage.
Choose a descriptive and enticing summary to engage your audience and get them to unmute your Facebook Live to start watching.

③Grant Facebook permission to use your computer's camera and microphone.
Once you do this for the first time, you will not be prompted to do so again.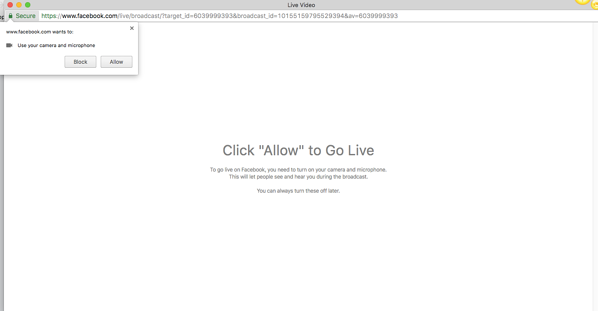 ④Before starting the broadcast, check to ensure that your description and video view are final.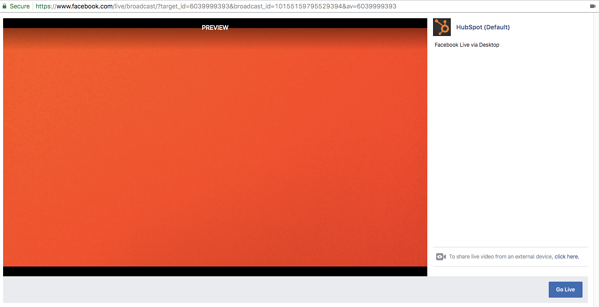 From here, you can also choose to share live video from an external device, such as a camera or other recording device. Click "Click Here" to set up that connection.
⑤Press "Go Live" to start your broadcast.
Facebook will provide you with a "3, 2, 1..." countdown before going live. When you are ready to end the broadcast, click "Done".
6. Summary

The ultimate purpose of live broadcast is to promote individuals or brands, but when you are about to end, you need to thank them, because others have taken time to watch your activities and told them the approximate time of your next live broadcast, so as to let them know that they can reserve time to watch your live broadcast and need to improve the visual effect of the live broadcast room.
Do you want to improve the visual effect of the studio?