VTuber Maker - Quick Panel
Introduction
Quick panel, you can quickly make your avatar perform various animations or pose in the VTuber Maker.
What are the Features in Quick Panel?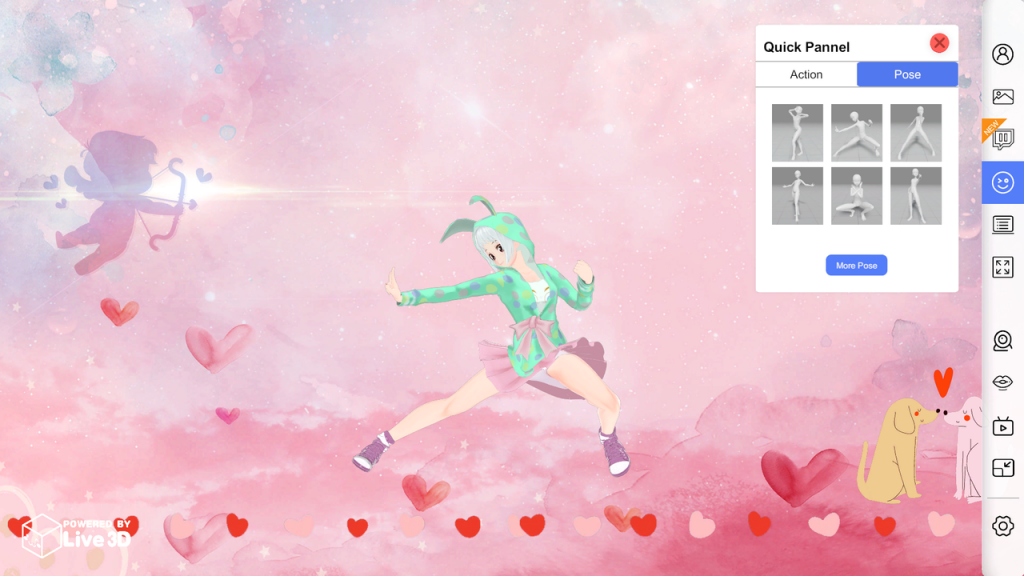 Action
We provide basic 6 animations to quickly say hello to your fans.
We also provide more animations, such as dancing, speaking, etc., which you can find and use in the flow in the interactive tool, or you can make your own flow to express a series of actions in VTuber Editor.
Pose
We also provide 6 basic poses(jojo poses).
You can create your own anime poster by striking a pose, or you can create a cute anime pose reference for drawing in VTuber Gallery : Anime Pose, and it provides a rich anime poses library, such as jojo poses, hero poses, etc.
Let's see the effect!
About Us
We are a vtube studio, focusing on providing various vtube solutions, and you are welcome to contact us
---
contact us