How to Add VTuber to Streamlab OBS(The Easiest Way)
The most important part of start streaming as a VTuber is to add a VTuber to Streamlabs or OBS Studio. In this article I will offer a easiest approache to incorporating VTubers to Streamlabs, as well as a practical example utilizing VTuber Maker to assist all new VTubers in getting started with live streaming quickly.
1. Download VTuber Maker
VTuber Maker is a powerful VTuber content creation software that meet all your needs to be a 3d vtuber. It provides powerful tracking features, stable streaming tools and tons of avatar animations to make you stand out as a vtuber.
The software VTuber Maker was launched on steam on August 7, 2020, and has maintained a favorable rate of more than 90%. You can use vtuber maker as the starting point of your vtubing journey. You can download vtuber software for free on Live3D's official website or Steam.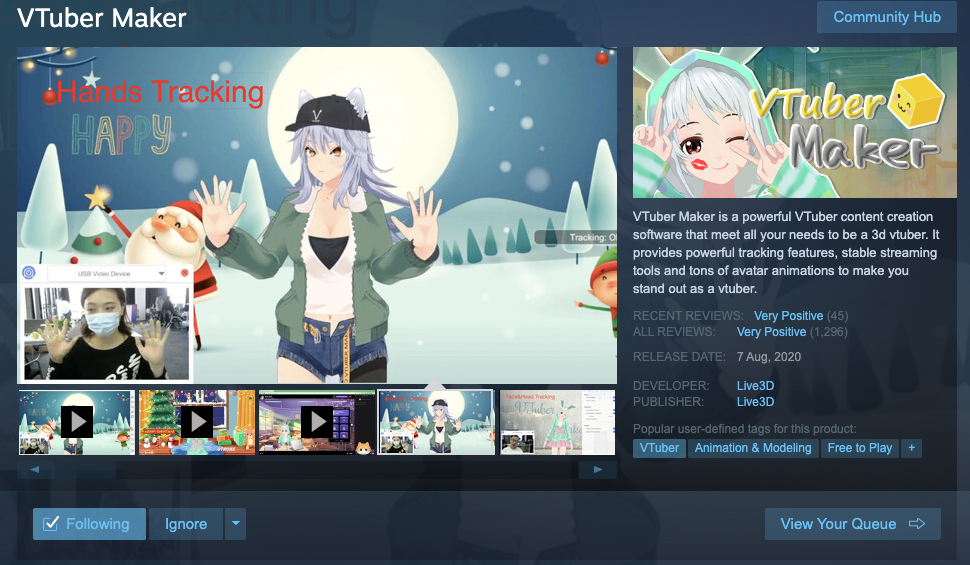 2. Choose Green Background in VTuber Maker
Register an account of VTuber Maker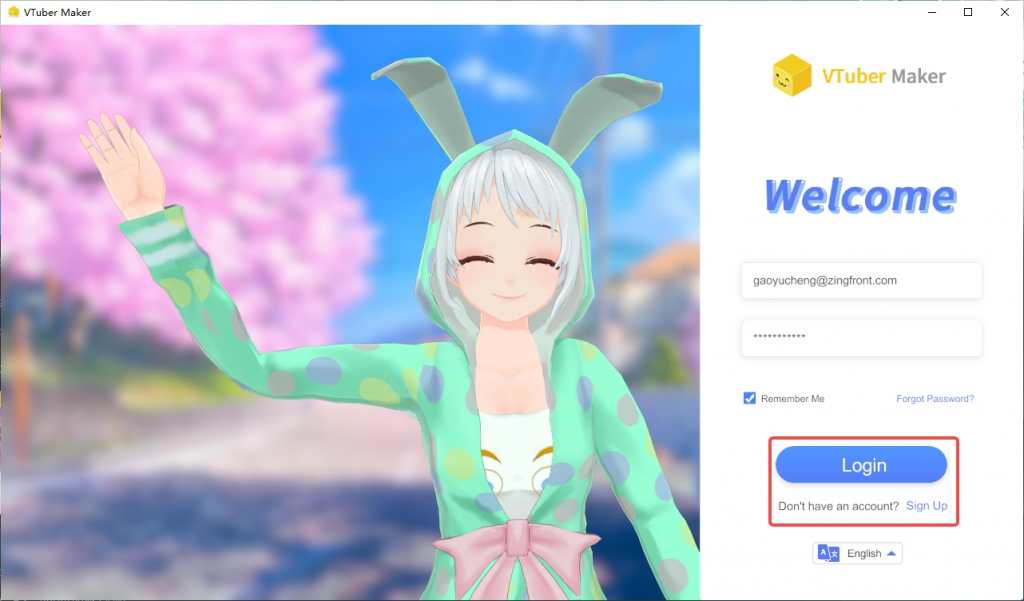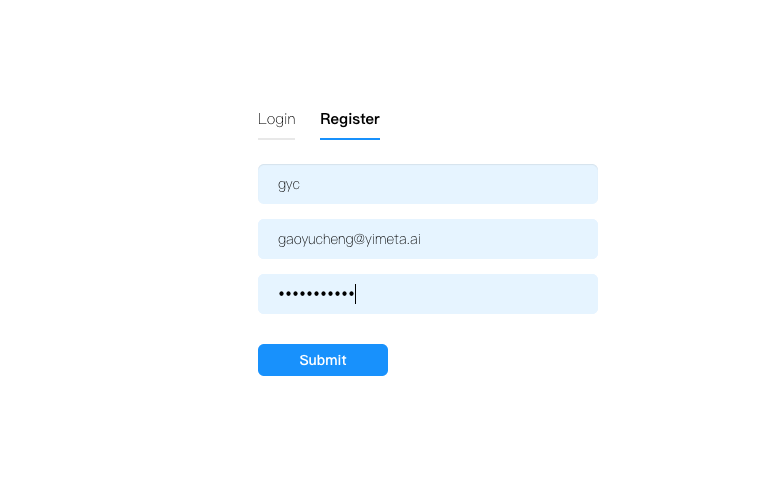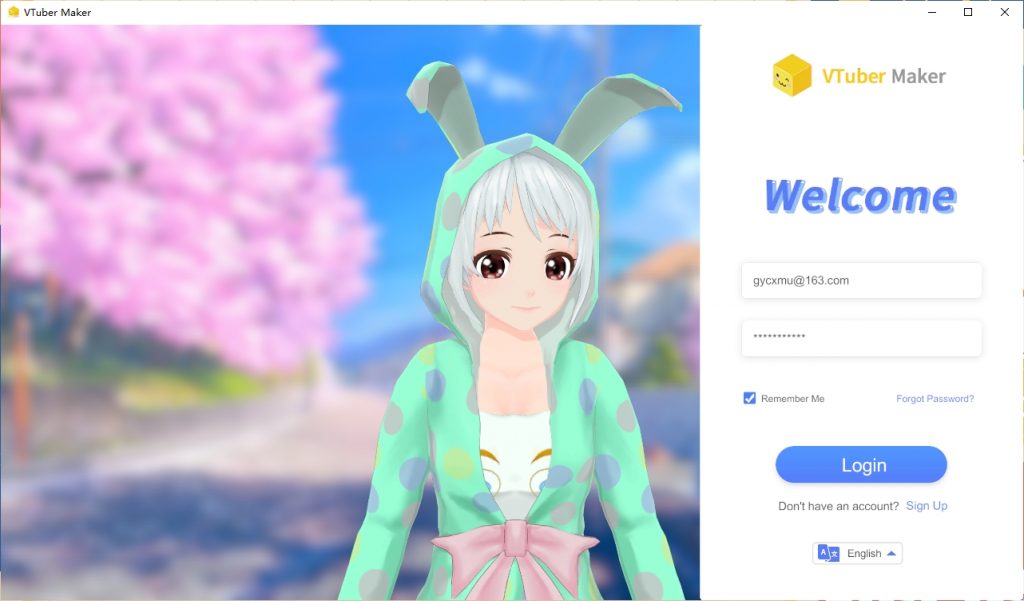 Go to【room】and choose green background like this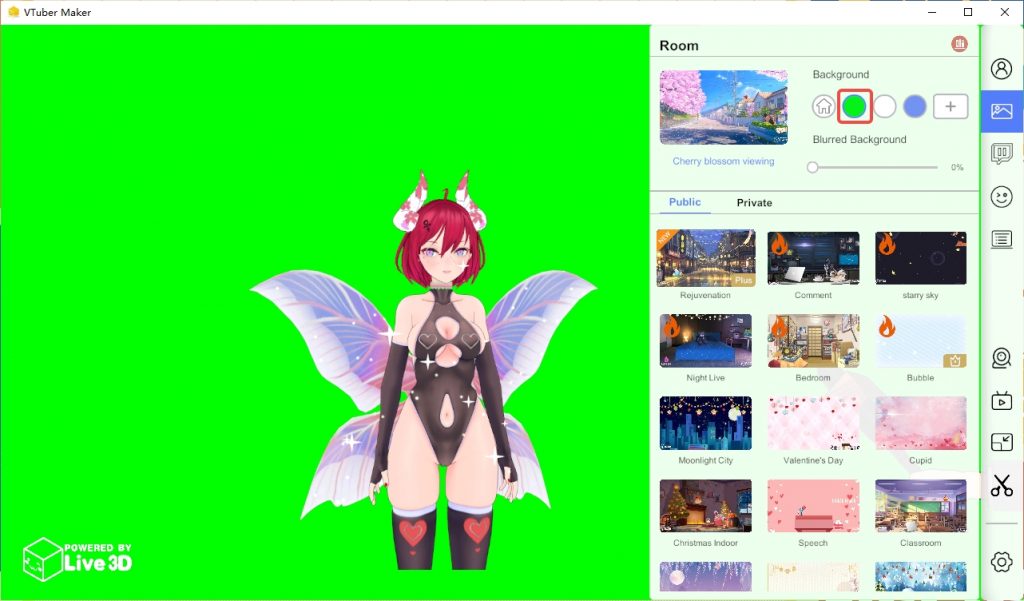 3. Install and Open Virtual Camera
Click【Virtual camera】and install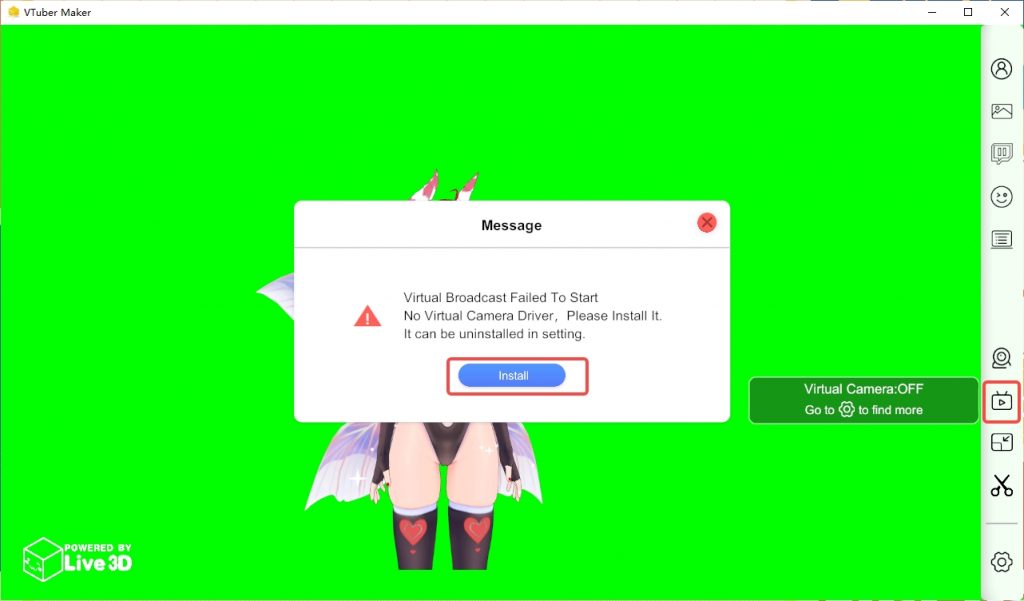 then click【virtual camera】again and open it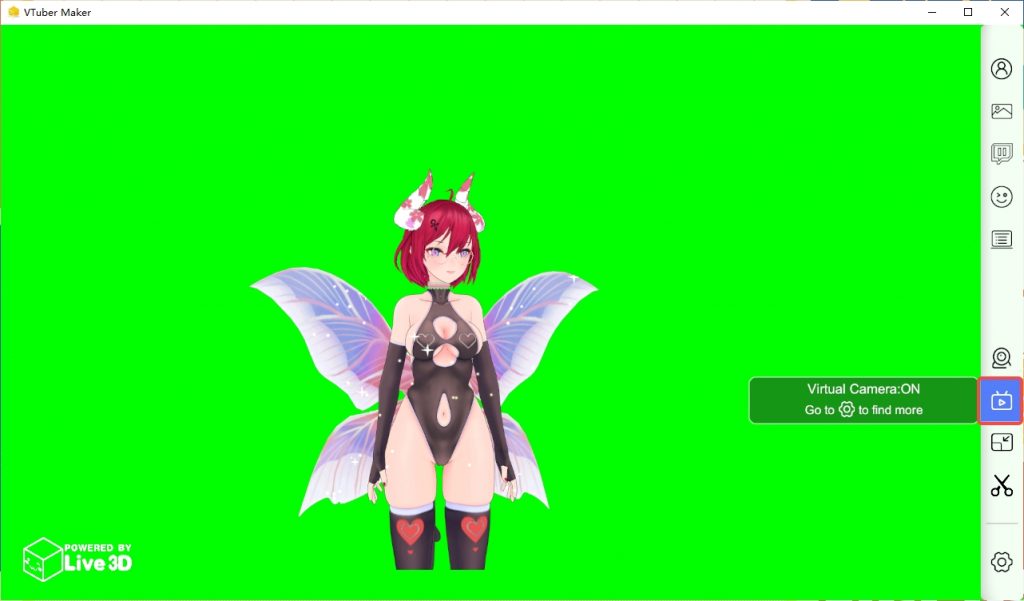 4. Add VTuber to Streamlabs OBS
Open Streamlab OBS and add a video capture device.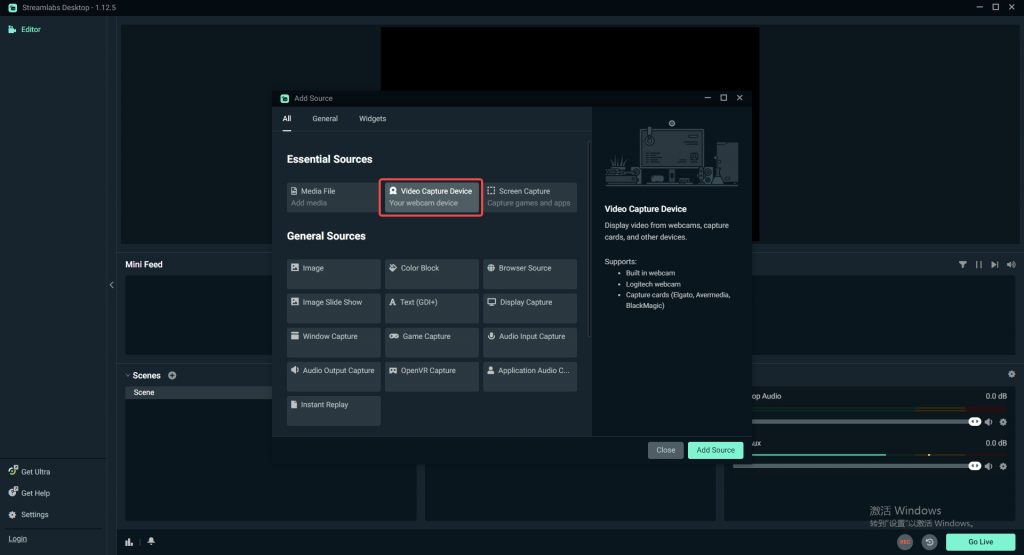 Select【VTuber Maker Virtual Camera】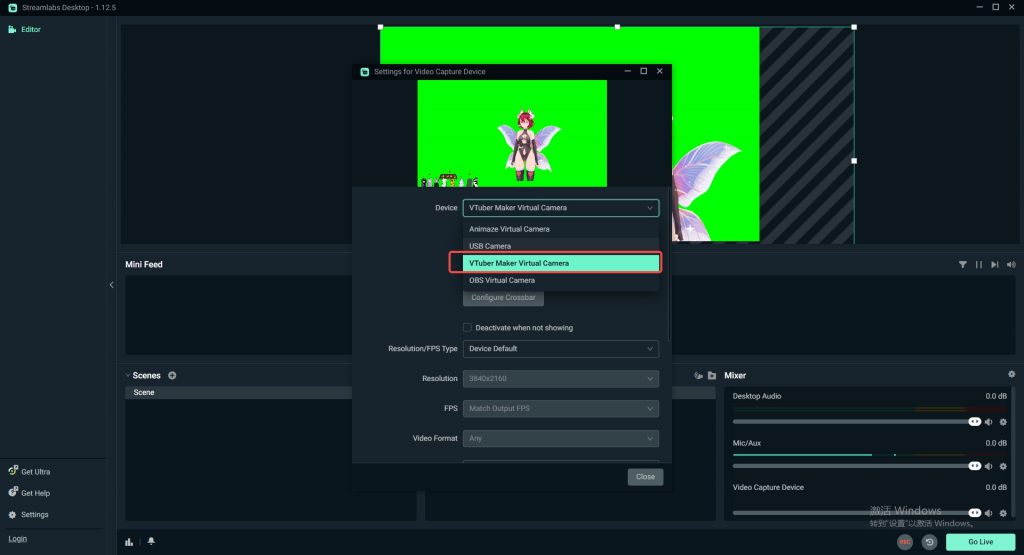 Add 【Transform】【Flip Horizontal】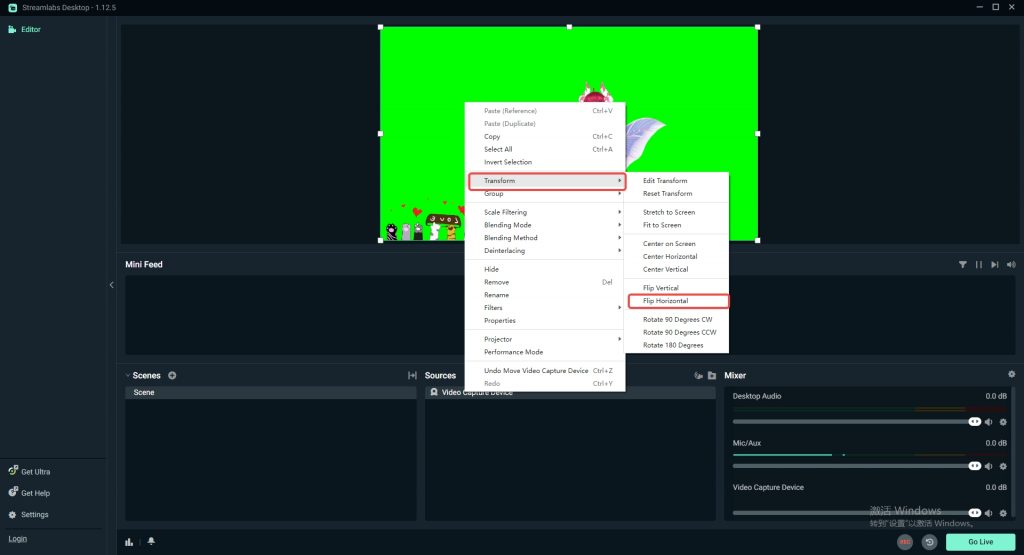 Add【Filters】-【Edit Filters】-【Chroma Key】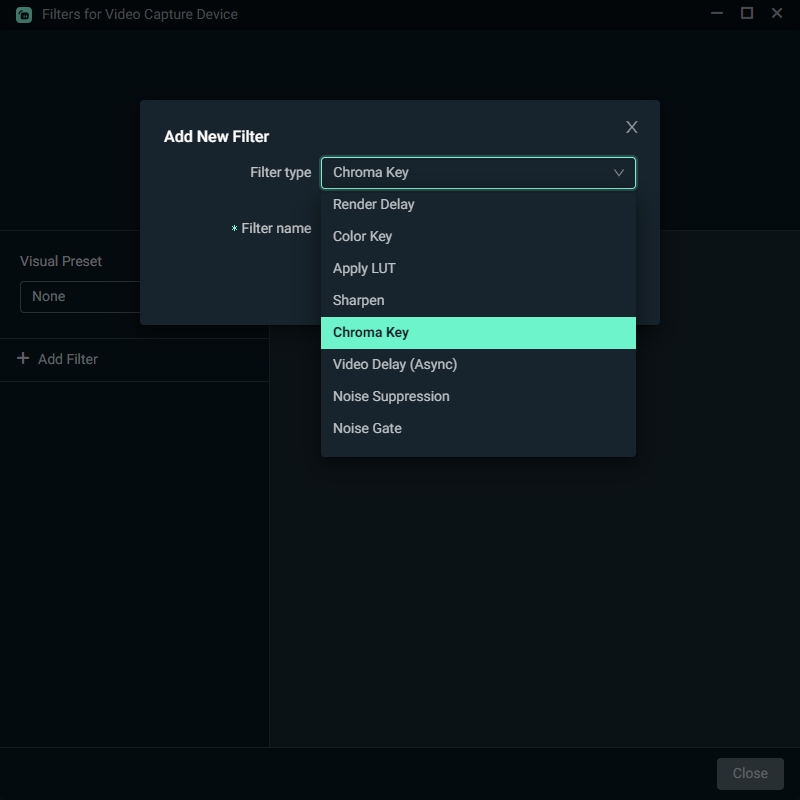 Choose【green】 in【Key Color Type】